Dear Utah denizens who love your backyard,
It's time to celebrate the superpowers of the earth: photosynthesis, erosion, lopsided seasonal tilt, volcanic eruptions, ancient sea beds that are now desert landscapes, etc. Join a billion other earth denizens who celebrate this planet that sustains us this year on April 22, 2019. Utah's pretty rad, and your kids will raise their kids here and take them to all those places you hold dear. This means we need to keep it clean. And fun. So if you plan to do any hiking to celebrate Earth Day, take a minute and review our Hiker's Code first. Following those simple guidelines will allow our future generations to enjoy our trails and parks as much as we do.
Here's a list of events going on throughout the state to help you get into the spirit of planetary stewardship: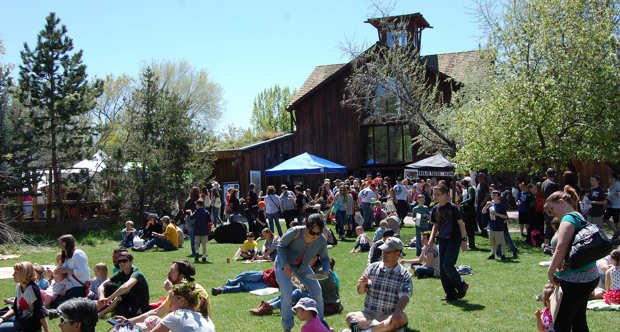 Ogden Nature Center Earth Day Extravaganza
SALT LAKE VALLEY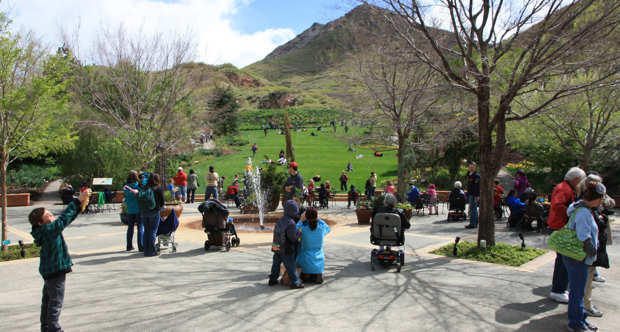 Red Butte Garden - Arbor Day
Red Butte Garden
Earth Day Spring Garden Tour: Monday, April 22, 2019: noon–2pm. Make sure to register. Regular admission fees.
Arbor Day: Friday, April 26, 2019. Free admission!
Bulbs & Blooms Festival: Entire month of April and May. Regular garden admission.
Hogle Zoo
Party for the Planet: Saturday, April 20, 2019: 9:00am–2:00 pm. Celebrate the earth with animals, presentations and info booths where you can learn about all the small things you can do that will make a big impact on the planet.
Salt Lake City
Earth Day Brunch at Squatters: Sunday, April 21, 2019: 10am– 1pm. Join Utah Rivers Council and Utah Open Lands for Earth Day brunch at Squatters to celebrate the the many victories made in Utah's conservation movement over the last year.
Spring Fest at Centennial Park: Thursday, April 18, 2019: 5:30pm–8pm. Spring Fest in West Valley includes live entertainment, kid activities and free popcorn. Each visitor will be given a vendor card to collect stamps and be entered in a prize drawing.
Alta Earth Day: Saturday, April 20, 2019: All day. This Earth Day, Alta will be host to a slew of eco-friendly activities, including ski recycling and naturalist tours.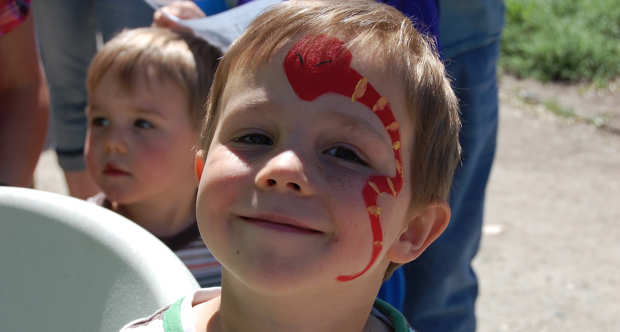 Ogden Nature Center Earth Day Extravaganza
Learn about how you can do your part to help the planet, and go for a nature walk and trash pick-up around the nature center.
NORTHERN UTAH
Earth Day at Ogden Nature Center: Saturday April 20, 2019: 11:00am–4:00pm
SOUTHERN UTAH
Amazing Earthfest: May 12–May 18, 2019. The 12th annual Amazing EarthFest will take place in Kanab and will be a celebration of national parks, state parks, national monuments and other public lands. The program will include: hiking, stargazing, mountain biking, films, presentations and much more!
Moab Earth Day Challenge: Monday, April 22, 2019. Join Moab Solutions in doing cleanup work along the Mill Creek Parkway or trails in Mill Creek Canyon.
UTAH NATIONAL PARKS
Zion Canyon Community Center Earth Day Celebrations: Saturday, April 20, 2019: 1:00 pm–6:00pm. Live solar-powered music, art & food vendors, activities and demonstrations about alternative energy, native plants, solar ovens, environmental art and sustainable products, Kids Zone activities.
Canyonlands National Park Horseshoe Canyon Hike: Sunday, April 21, 2019: 9:00 am–2:00pm (or later). Guided hike through Horseshoe Canyon, 3-5 hours. Strenuous. Bring a gallon of water per person, food, sturdy hiking shoes, sun protection and any medications you may need.