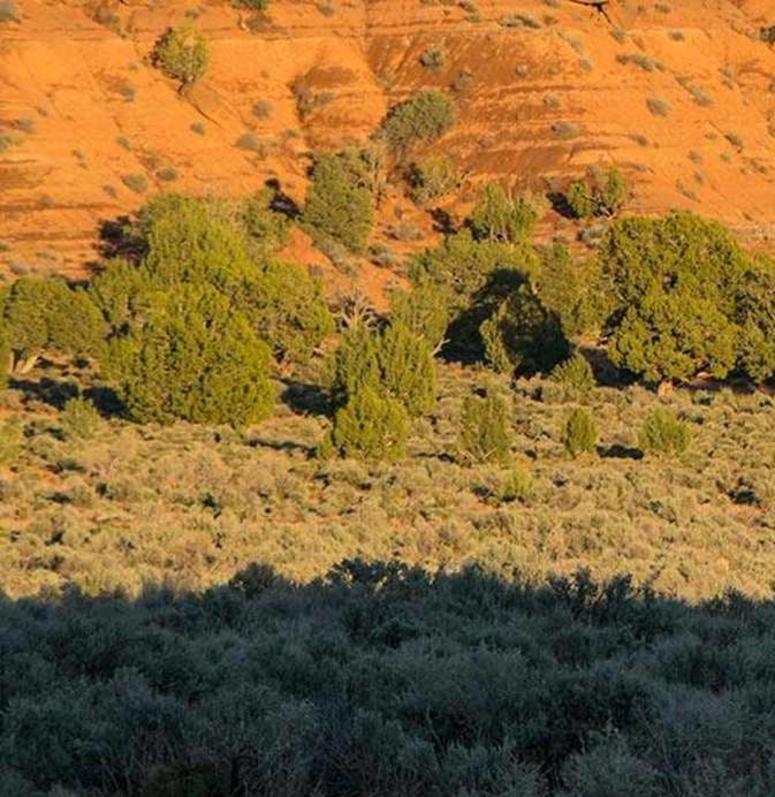 BaseCamp 37
Safari-style tents. Luxury beds and linens. Hot Showers. Even hotter grills. And friendly folks. Find us 8 miles east of Kanab in the Chocolate Cliffs of the Grand Staircase under the magnificent Southern Utah sky.
Overview
When you camp in the tents at BaseCamp 37° you'll experience privacy like never before. You won't have any neighbors close by and you can truly enjoy having zero disturbances. You'll also get to savor unobstructed views of all of the beautiful landscape surrounding the property.
Getting to your glamping tent is extremely convenient as you can drive your car in and park next to your tent. Once inside your tent, you'll be greeted with luxury beds and linens. Nearby your tent, hot showers and grills await you.
It's nice being off the grid but if you can't live without your phone, laptop or another device, no worries! Each tent is equipped with solar power to keep the lights on and to keep all of your devices fully charged.
Now for some recommendations.
Pack layers. The temperature can fluctuate so being able to put more layers on or take some off will make your stay much more pleasant.
Also, wear closed-toe shoes that you won't mind if you get some dirt on.
Bring your own groceries, drinks and ice to put in the small coolers provided. Kitchens with cookware, plates and utensils are provided on site.
Did we mention we're Women-owned and operated. 
Glamping Options at Basecamp 37°
Hayduke Tent - Sleeps two. This tent is fun & full of character.
Powell Tent - Sleeps two. This tent is the most secluded one on the property.
Escalante Tent - Sleeps two. This tent is the closest to the BaseCamp amenities & washrooms.
Noteworthy Amenities
Solar power
Cooking facilities available
Headlamps
Small cooler
Washrooms
Internet access
Insulated drinkware
Grills
Charge phones, laptops, cameras and keep lights on with an independent solar array. Keep warm in the shoulder seasons with hot water bottles, propane heaters, and electric mattress pads. And by all means, park right next to your tent.
Cancellation Policy
If you cancel up to 14 days before your arrival date, your deposit minus a $15 processing fee will be refunded.
If you cancel within 14 days of your arrival, you will need to pay for your deposit of one night's stay plus tax.
Deposit Policy
One night's stay plus tax is required as the deposit.
Other Policies
Check-In Time: 4 PM
Check Out Time: 11 AM
All tent rates are nightly and based on double occupancy.
Smoking is prohibited inside any of the accomoodations.
Amenities
Free WiFi:

Non-Smoking Rooms:

Parking:

Pet Friendly:
Popular Amenities
Shared Bathroom:
Price Range
$$$ ($150 - $225):
Property Type
Glamping:
Room Amenities
Heating:
Lifestyles
Pet Friendly:
RV Park & Campground Amenities
# of Glamping Tents:

5

BBQ Grills:

Fire Pit:

Glamping Tents:

Internet Access:

Restroom/Shower Facilities:

Toilets:
RV Park & Campground Type
Glamping:
RV Park Services
WiFi:
Seasonal
Suitable For
Couples:

Families:

Friends:

Kid Friendly:

Solo:
Rooms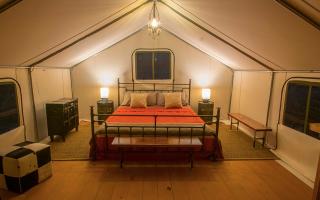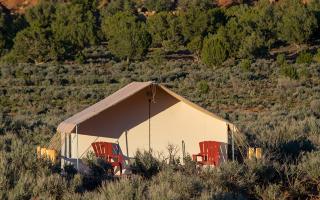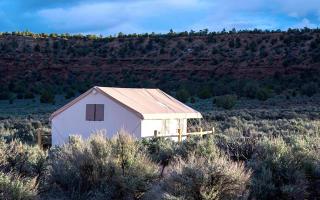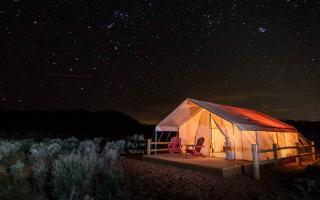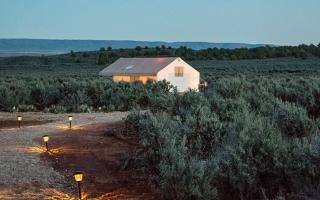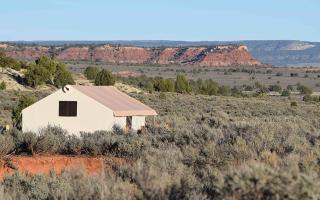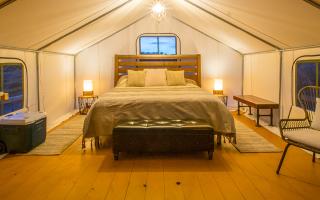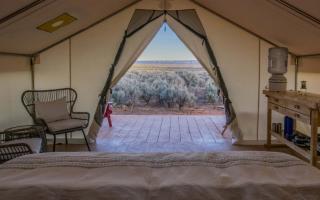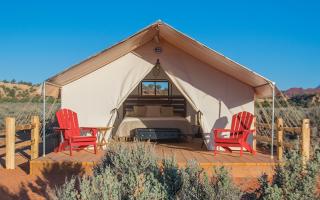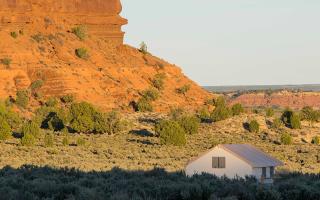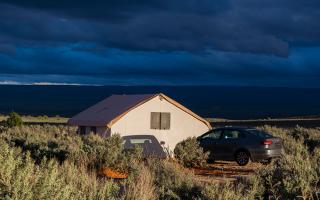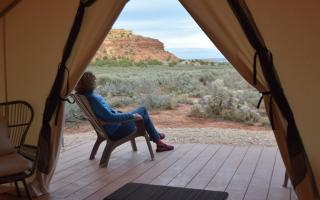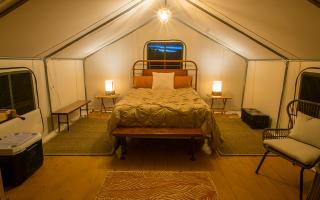 Nearby Attractions
What's Nearby
Grand Staircase-Escalante National Monument
10 miles
Zion National Park
39 miles
Get Rates & Availability
5951 E Eight Mile Gap Road
Kanab, UT 84741 See Map