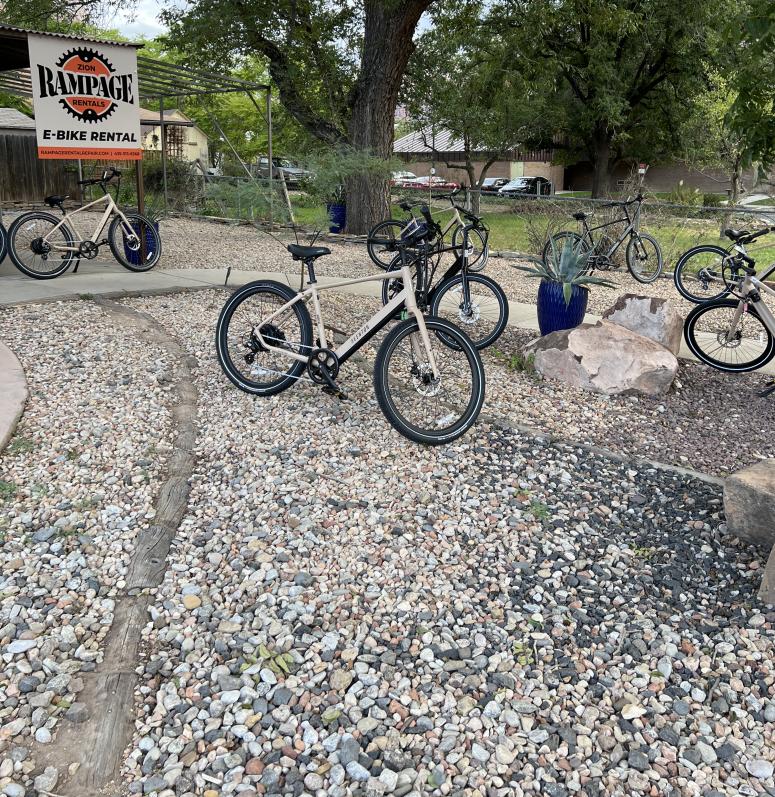 Rampage Rental and Repairs
Experience the beauty of Southern Utah on one of Rampage Rental's bikes!
Overview
Rent a bike today and ride with confidence. Rampage Rentals offers E-bike rentals in Zion and Snow Canyon including Aventon E-bikes, Super73 E-Bikes, Himiway E-bikes. *Based on availability. 
If you're looking to purchase a bike, they sell Aventon bikes at their Snow Canyon location. 
Need a repair on your bike? They do that, too. Their team is dedicated to providing the best experience while sharing their passion of riding. Reserve your rental today!
Locations
Snow Canyon - St. George, UT
1195 E Snow Canyon Pkwy
Ivins, UT 84738
Zion Canyon - Springdale, UT
932 Zion Park Blvd
Springdale, UT 8476
Hours
Monday - Saturday
9:00am - 7:00pm
Sundays
9:00am - 4:00pm
Bike Rentals
Bikes:

Dirt Bikes:

E-Bike:

Fat Bikes:

Mountain Bikes:

Road Bikes:
View Website
932 Zion Park Blvd
Springdale, UT 84767 See Map