Rodeway Inn & Suites Blanding
The Rodeway Inn & Suites Blanding is anything but bland as we are located close to Edge of the Cedars State Park, Kampark, and Huck's Museum & Trading Post.
Overview
You can also visit the Dinosaur Museum which is within walking distance of the Rodeway Inn & Suites Blanding or take a short drive and visit the famous Valley of the Gods and Natural Bridges National Monument. With all of these attractions to visit, there's no doubt you'll want to spend some time relaxing in the comfort of your hotel room as well. Enjoy guest laundry services, complimentary coffee, free breakfast, WiFi, weekday newspapers and many more amentiies that will have you feeling completely taken care of. Property Amenities Guest Laundry Guest Use Fax Machine No Pets Allowed Sun Deck Guest Use Copy Machine Free Coffee Interior Corridors Hotel has Safe Free Wireless High Speed Internet Access Outdoor Parking Well-lit Area, In-Room Bus Parking 24-hour First-aid staff Truck Parking COVID-19 Precautions Some hotel features—including fitness centers, pools, food and beverage, and other amenities—may not be available at this time due to COVID-19. To help protect the safety of guests, employees and visitors, we require the use of face coverings in hotel common areas. No pets allowed.
Amenities
24 Hr Front Desk:

Business Center:

Fitness Center:

Free WiFi:

Non-Smoking Rooms:

Parking:
Chain Affiliation
Rodeway Inn:
Hotel Rating
2 Stars:
Popular Amenities
Breakfast Included:

Free Toiletries:

Hairdryer:

Private Bathroom:
Price Range
$ ($0 - $75):
Property Type
Hotel:
Room Amenities
Air Conditioning:

Baggage Storage:

Bathtub & Shower:

Coffee/Tea Maker:

Fireplace:

Flat-Screen TV:

Heating:

Kitchen/Kitchenette:

Laundry:

Private Bathroom:
Suitable For
Business:

Couples:

Families:

Friends:

Kid Friendly:

Large Groups:

Solo:
Rooms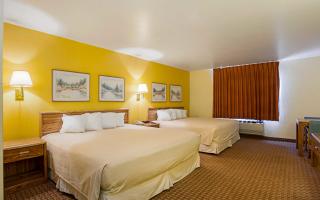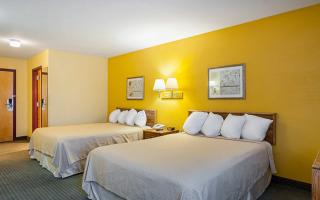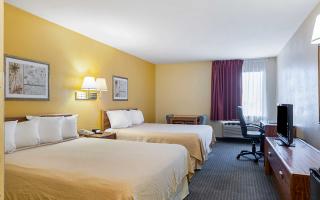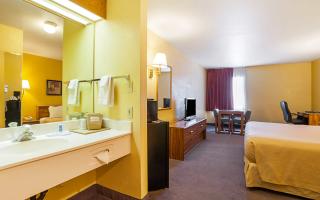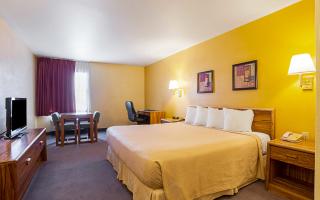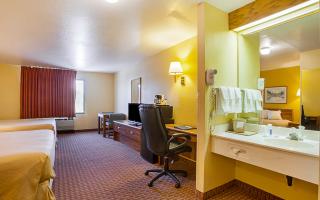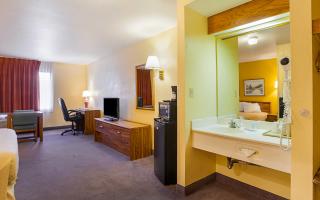 Nearby Attractions
Closest National/State Park
Edge of the Cedars State Park Museum
1.7 miles
Bears Ears National Monument
40 miles
Hovenweep National Monument
45 miles
Restaurants
Pop's Burritos
11 min. walk
Hunt's Trading Post
15 min. walk
Homestead Steak House
15 min. walk
What's Nearby
The Dinosaur Museum
5 min. walk
Cedar Mesa Pottery
8 min. walk
Huck's Museum & Trading Post
12 min. walk