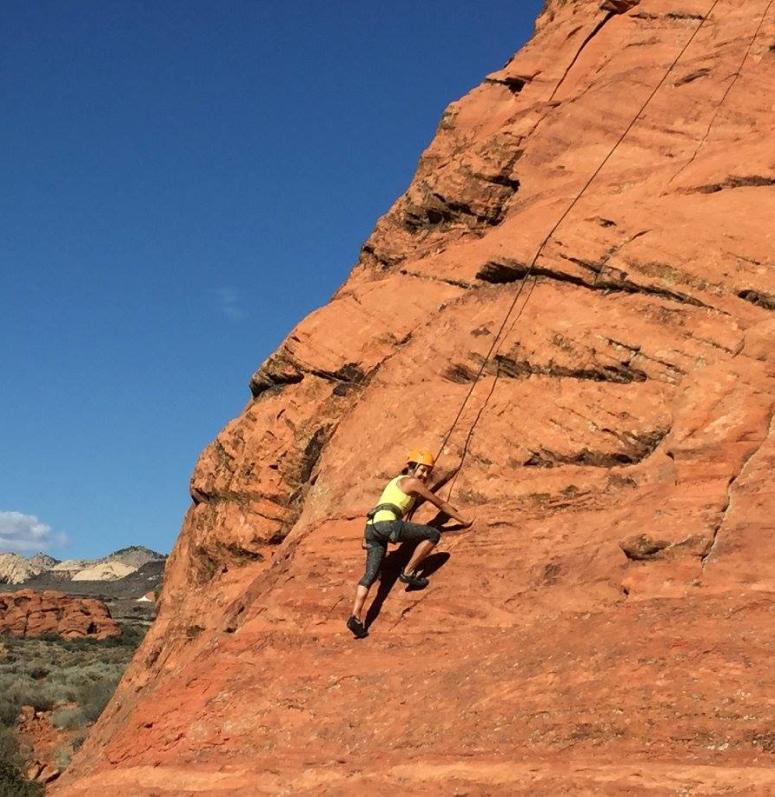 Southern Utah Guiding
Discover Southern Utah on a guided adventure!
Overview
Southern Utah Guiding will take you on an outdoor adventure of a lifetime! Explore unique terrain, learn new skills and make lasting memories.
Guides Services & Rentals
Rock Climbing
Southern Utah is one of the best places on the planet to climb year around, from shady morning climbs in the summer, to warm sunny afternoon climbing in the middle of the winter.
Full Day 6 Hrs – $200
Half Day 4 Hrs – $150
Canyoneering
Hike and maneuver your way through narrow slot canyons with a guide helping you along the way. A thrilling experience!
Full Day 6 hrs – $200
Half Day 4 hrs – $150
Rappelling
Southern Utah Guiding will teach you everything you need to know to descend a rope safely and in control, backed up by a safety system.
Rappelling 2.5 Hrs – $100
E-bike/Mountain bike
Enjoy spectacular scenery in Southern Utah by bike. They offer guided E-bike tours and human powered mountain bike trips on numerous trails From Zion to St. George.
Prices vary
Zion & Narrows
Southern Utah Guiding will show you the hidden gems of Zion National Park via hikes and or E-bike.
Zion hike - $200
Zion E-bike & hike - $275
Narrows - call for pricing
Rental gear
Narrows Package - $25 per day (river shoes, socks, and stick)
Subway Package - $40 per day (river shoes, socks, stick, harness, rappel device)
Dry Pants - $20 per day
Dry Top - $20 per day
E-bike Rental - $75 per day
Mountain bikes - $50 per day
Climbing shoes - $15 per day
View Website
296 S State St
La Verkin, UT 84745 See Map