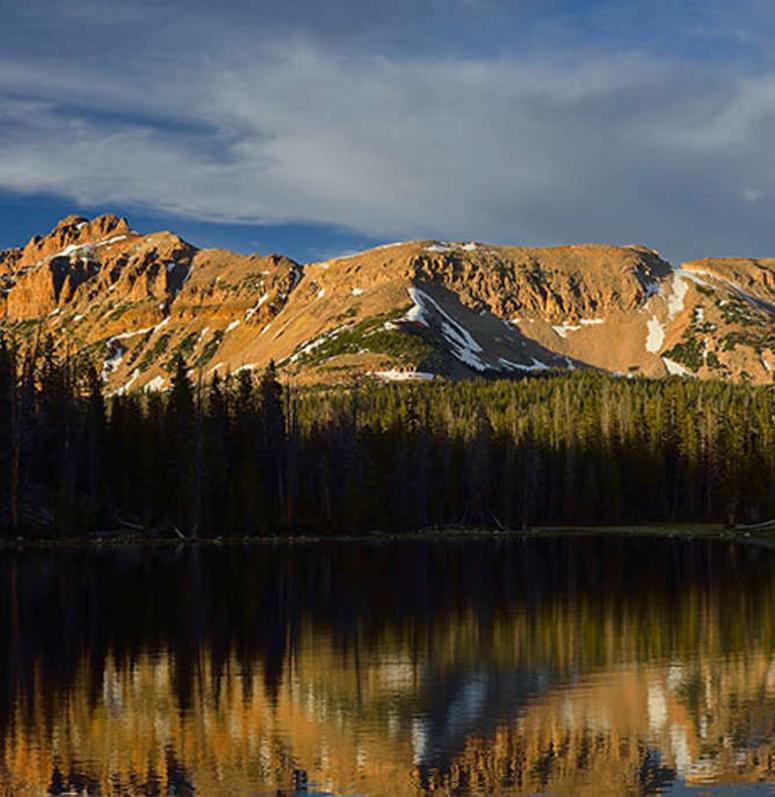 Uinta Recreation
Uinta Recreation offers premium ATV rentals, side by side (RZR) rentals, world class snowmobiling, wave runner rentals and travel trailer rentals.
Overview
Uinta Recreation is Utah's Premium Outdoor Recreation Outfitter. Offering ATV & RZR Off Road Rentals, World Class Snowmobiling, Personal Watercraft, Mountain Bikes, Stand Up Paddle Boards and Kayaks! Snow, Dirt or Water, we buy new equipment every year so that we can provide our guests with Better Equipment, Better Service and a Better Experience!
Literally surrounded by mountain trails in every direction, Uinta Recreation will provide you with all of the tools and toys you will need to take you to experience Utah at a higher level. Heber City offers nearly limitless opportunity for any adventure that you're looking for. Regardless if you are a local or out of state visitor, Uinta Recreation has you covered. Perfectly located for all of your adventure needs, Uinta Recreation is 20 minutes from Park City, 30 minutes from Provo/Orem and 40 Minutes from Salt Lake.
Snow Rentals
Utah has some of the greatest snow on Earth, come take a snowmobile for a ride and experience it for yourself! Rentals are available for full days, half days or multi day stretches. Use our Rent & Ride option so all you have to do is show up and ride! Want to ride some of the other amazing terrain surrounding us, we can have your snowmobiles ready to go on a trailer!
Ski Doo Gen4850

Polaris AXYS RMK 800

Ski Doo Summit 800 T3 163

Ski Doo Summit Sport 800

Polaris RMK Pro 600

Polaris RMK 600

Ski Doo Summit 600

Ski Doo Expedition 550F
Dirt Rentals
With thousands of trails near our location, you can be out riding in no time! Book a half day, evening or full day rental for one of our side by side vehicles and experience the horsepower that the Can-Am's deliver! You can also book a half day or full day rental on our mountain bikes if you'd rather put in the work and feel the burn!
Polaris RZR 570

Polaris RZR S 900 Limited

Polaris RZR 4 900 Limited

Can Am Maverick Max DPS 1000

Can Am Defender Max 1000
Can Am Outlander Max L 450

Can Am Outlander Max L 570
Water Rentals
Our rentals have cutting edge technology, are dependable and priced right. Come get a Sea-Doo rental from us and spend a lake day with your friends and family! Jordanelle, Strawberry and Deer Creek Reservoirs are all nearby for a fun day out on the water. Book a full day rental for our personal watercraft, standup paddleboards and kayak rentals.
Sea Doo GTI 130

Sea Doo Spark 90

Tow Tube
Crestliner Sportfish 2150 Boat
Double Seat Kayaks

Single Seat Kayaks
Land Rentals
Our trailer rentals are perfect for your project or trips. We've got a trailer for all of your needs, work or play!
MPG 3100BH Camper Trailer

Catalina 261BH Camper Trailer

Forest River Evo T180BH Camper Trailer
Dump Trailer

Enclosed Trailer

Snake River Car Hauler

Voyager ATV/Utility

Snowmobile/ATV/Utility

Snowmobile/ATV/Utility
Featured Offers
Water Sports Rentals
Boat Rentals:

Canoes:

Float Tubes:

Jet Skis/Wave Runners:

Kayaks:

Stand Up:

Water Sport:
Snow Sports Rentals
Snowmobiles:
Bike Rentals
Bikes:

Mountain Bikes:
ATV/UTV Rentals
ATV/UTV Rental:

Slinghot:
Vehicle Rentals
Travel Trailers:
Seasonal
All Year:

Autumn:

Spring:

Summer:

Winter:
Suitable For
Couples:

Families:

Friends:

Solo:
View Website
1470 S. Hwy 40
Heber City, UT 84032 See Map