Festivals in Utah September, October & November
It's finally fall. The temps have cooled, Seven Peaks is closed for the season and you are looking for something to do. Well look no further my friends! Get your Arts & Culture on with these festivals and events from around the state. The autumnal art festivals are Utah's friendliest time to be outside and enjoying the arts of the good folk of Utah as well as workshops, food and kids activities. Or if you are very, very lucky, listening to chamber music while floating on a raft down the Colorado River.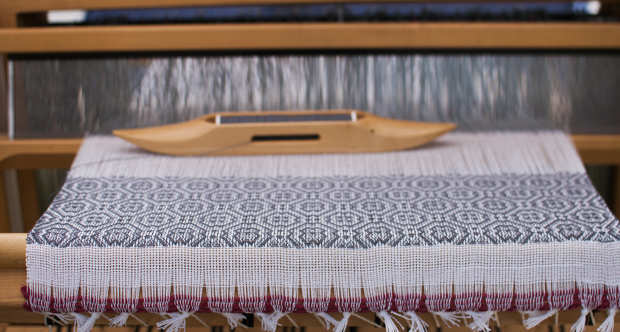 SPRING CITY
The Spring City plein air competition is a great place to score some landscape oil painting at an excellent price. Artists are given a canvas and a few hours to complete a painting anywhere out in the "plain open air" of Spring City. Bring your lawn chair and some popcorn and sit uncomfortably close to them while they paint. Feel free to boo and hiss when they paint an "unhappy tree". Just kidding! Don't do that. Bob would not approve. Please do, however, spectate the art during the Artist Studio Tour when the fine artists in town open their doors for visitors.
WHEN: August 30-September 3rd, 2016
Plein Air Art Show and sale September 3rd, 10am-4pm
Artist Studio Tour September 3rd 10am-4pm
WHERE: Spring City Arts, 79 South Main Street, Utah
TICKETS: To enter Plein Air Competition is $10 per surface, Art Sale is Free, Studio Tour is $10 for adults and $5 per child
Touted as "the best Indie art event in Utah", The Urban Arts Festival has it all: a custom car culture area, a slam-dunk contest, food trucks, mural painting by street artists as well as a community mural open to everyone, over 200 artist exhibitors and vendors, and more! This is a great opportunity to observe and participate in Salt Lake's vibrant urban art scene.
WHEN: September 17th & 18th, 2016
WHERE: Gallivan Center, 239 Main Street, Salt Lake City
TICKETS: Free admission
We know you didn't need another excuse to visit Escalante, but here's one just in case: The Escalante Arts Festival. In memory of beloved southern Utah artist Everett Ruess and right in the heart of redrock country, this festival has a plein air competition, live music, arts and crafts vendors and live demonstrations.
WHEN:September 16-25, 2016
WHERE: Escalante, Utah
TICKETS: Admission is Free, see website for Plein air competition registration
If you love laughing, weeping, or being silently awed in public, you will love the Timpanogos Storytelling Festival. Award-winning professional storytellers pull out all the stops for audiences at the mouth of beautiful Provo Canyon. Stories are generally intended for adults and teens but there are special "Bedtime Stories" sessions for children.
WHEN: August 31-September 3, 2016
WHERE:Most events are held at the Mt. Timpanogos Park,U.S. 189
Orem, Utah
TICKETS:Adults $50, child $25, Prices vary, see website for details
Bluff's close proximity to the Navajo Nation is only one reason why the Bluff Art's Festival is an extraordinary experience. Workshops include "Cooking Native Foods" as well as "Willow Weaving" taught by local artist Kyle Bauman. Friday night's outdoor event "Storytelling in the Dark" takes advantage of the cool Bluff October evenings.
WHEN: October 14-16, 2016
WHERE: Various locations in Bluff, Utah
TICKETS: Admission is Free, Prices for workshops vary
The Navajo Rug show and Sale is an annual fundraiser for Park City's Adopt-A-Native-Elder Program. The rug show features show-stopping handmade traditional rugs made by elderly Navajo weavers as well as live demonstrations, dances and an auction. All proceeds from rug sales go directly to the weavers while revenue from ticket sales goes to providing elders and their grandchildren with food and gifts throughout the year.
WHEN: November 11-13th, 2016
WHERE:Snow Park Lodge at Deer Valley, Park City
TICKETS: Friday night preview $30 adults, children 12 and under $10
The Shakespeare Festival, the most excellent place to see all things Shakespearean in Utah, is still going strong throughout September and October. See a play written by the bard himself or one in modern English. The Greenshow, a delightful pre-play performance, will be entertaining children and adults alike until September 10th. Don't forget to purchase some humbug butter candies to enjoy while you contemplate why there is so much ado about nothing.
WHEN: June 27-Oct 22, 2016
WHERE: 351 Center Street, Cedar City Utah
TICKETS: Prices vary. Greenshow is Free. See http://www.bard.org/ for play ticket prices
We all know that Moab is beautiful, especially in September when temperatures cool just a touch. Up the ante and imagine listening to chamber music, jazz, and traditional music in a redrock canyon while you are seated in red sand or perched in an alcove. It's all possible with the Moab Music Festival. Tickets can be pricey but very, very worth it. If you have the funds seriously consider the Cataract Musical Raft trip. Swoon.
WHEN: September 1-12, 2016
WHERE: Redrock venues around Moab
TICKETS: Prices vary, see website for details, Some events Free
Located in Salt Lake's largest historic district, the Avenues Street Faire started as a neighborhood hang-out and has become an official street fair complete with vendors, entertainment and kids activities. Surrounded by turn of the century houses and almost as-old trees, the fair still has the neighborhood hang-out vibe that started it all.
WHEN: Saturday, September 10, 2016
WHERE: 6th Avenue between I and N Streets
TICKETS: Free admission