Hear ye! Hear ye! Bring your biggest brimmed hats, your inner art critic, your picnic blankets, camping chairs, cheese & cracker spreads, your toe-tapping-into-twilight outdoor concert appreciation, and all the people you love summering with. Utah has festival fever every May, June, July, August and September. Pick your destination and start packing up your wicker basket for a long summer of all your favorite things. Here's a few of our favorites starting Memorial Day weekend(ish) in May and ending Labor Day weekend(ish) in September.
NORTHERN UTAH SUMMER FESTIVALS & EVENTS
OLD EPHRAIM'S MOUNTAIN MAN RENDEZVOUS | MAY 27th-30th, 2016
Cache Valley Rendezvous
West of Smithfield, Utah on Hwy 218 → Hwy 142
Pre-1840 dress
CACHE VALLEY STORYTELLING FESTIVAL | June 9th-11th, 2016
Merlin Olson Central Park, Logan : between 200 & 300 East and Center St & 100 South
A smorgasbord of storytelling, yarn spinners' dinner, ghost stories, and more.
LOGAN SUMMERFEST ARTS FAIRE | June 16th-18th, 2016
Logan Historic Downtown: 50 North Main Street
Visual arts, performing arts, food, family art, contests, and all things arts fest.
BEAR LAKE RASPBERRY DAYS | August 5th-7th, 2016
Bear Lake
Craft fair, entertainment, parade, rodeo, pageant, pancake breakfast, dances, fireworks on the beach.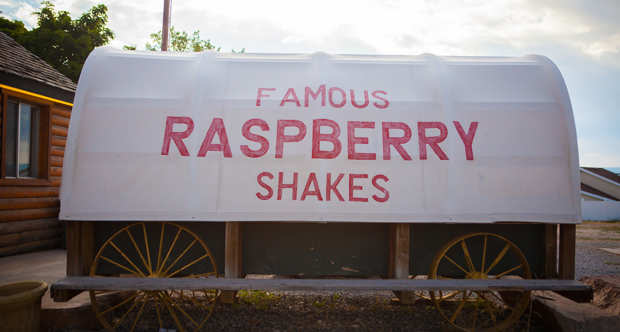 Bear Lake Raspberry Days
BEAR LAKE RENDEZVOUS | August 25th-28th
Laketown, Utah
Canvas tents & teepees, leather garb, turquoise bliss, trading post atmosphere, historical education, and all mountain man activities.
LOGAN FILM FESTIVAL | September 2016
Info coming soon...
OGDEN MUSIC FESTIVAL | June 3rd-5th, 2016
Fort Buenaventura, Ogden
Live music, workshops, food, and all the bands you wish you were in--if you're lucky your dream will come true and they'll call you up on stage.
OGDEN ARTS FESTIVAL | June 11th-12th, 2016
The Ogden Amphitheater
Art, performances, kids' activities, food, and inspiration for the entire year.
OGDEN CANYON RIVER FESTIVAL | August 4th-8th, 2016
Mouth of Ogden Canyon: The Rainbow Gardens Center & The Greenery Restaurant
Live entertainment, activities for all, food vendors, outdoor recreation: bicycles, kayaks and learn to fly fish.
OGDEN VALLEY ROOTS & BLUES FESTIVAL | August 26th-28th
North Fork Park - Cutler Flats, Liberty, Utah
Celebrates Ogden's musical history and brings world-class artists from around the country. Live music, food vendors and you can camp out if you like.
UTAH ARTS FESTIVAL | June 23rd-26th, 2016
Downtown Salt Lake City

Art, live music, dance performances, 5k, food and entertainment.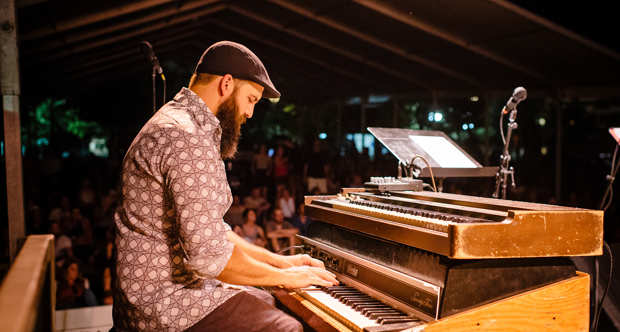 DOWNTOWN YOGA FESTIVAL | May 28th-30th, 2016
The Leonardo
Experience yoga workshops, healthy eating classes, seminars and music.
BALLET UNDER THE STARS | July15th-16th, 2016
Murray, Utah
Classical and contemporary pieces followed by the original ballet adaptation of The Wizard of Oz.
MURRAY ACOUSTIC MUSIC FESTIVAL | September 5th, 2016
Murray Park Amphitheater
INTERNATIONAL FOLK FESTIVAL | August 17th, 2016
Sandy, Utah
Local folk groups from across Utah present dances and music from countries around the world.
UTAH BLUES FESTIVAL | June 18, 2016
Gallivan Center
Live jazz and blues music, food vendors, children 12 and under get free admission.
GREEK FESTIVAL | September (dates TBD)
Holy Trinity Cathedral Greek Orthodox Church
Music, food and all things that celebrate Greek heritage and culture.
OKTOBERFEST | August 15th - October 11th, 2016
Snowbird, Utah
Food vendors, activities for all ages, daily breakfast, and music.
LIVING TRADITIONS FESTIVAL | May 20th-22nd
Salt Lake City Library Square
A 3-day multicultural festival celebrating the traditional music, dance, crafts and foods of Salt Lake City's contemporary ethnic communities. Admission is free.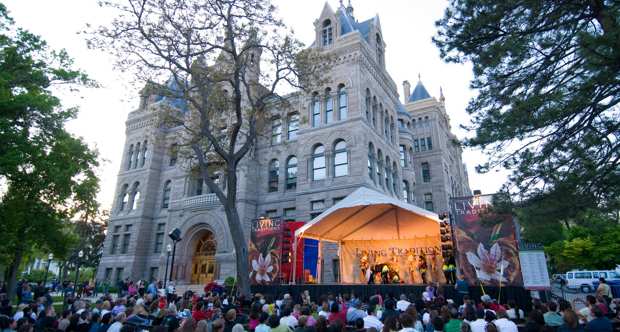 DAYS OF '47 | April - July
Pops Concert | July 8th-9th | Musical entertainment presented by the Choral Arts Society of Utah Master Chorale.
Pioneers of Progress | July 12th | Honor modern-day Utahns who perpetuate a legacy of industry and integrity with Pioneers of Progress awards.
Pioneer Day Concert | July 22nd-23rd | The Mormon Tabernacle Choir and Orchestra perform at the LDS Conference Center
First Encampment Hike | July 23rd | Walk in the footsteps of the 1847 pioneers in a festive and commemorative hike through Emigration Creek.
Youth Parade | July 23rd | Downtown Salt Lake City 10:00 a.m.
Days of '47 Parade | July 25th | Downtown Salt Lake City 9:00 a.m.
SUGAR HOUSE ARTS FEST | July 4th, 2016
Highland Drive from 2100 South to Sugarmont Plaza
100+ artists, pet parade, live music, food and fireworks.
PARK CITY & HEBER VALLEY SUMMER FESTIVALS & EVENTS
KIMBALL ARTS FESTIVAL | August 12th-14th, 2016
Park City
Artists, live music and performances, kids activities, food vendors.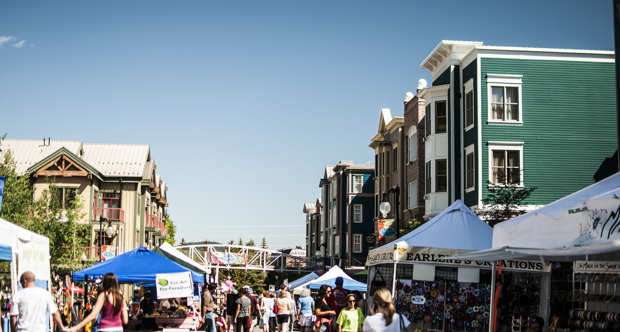 Kimball Arts Festival, Park City
SWISS DAYS | September 2nd-3rd, 2016
Midway, Utah
Food and craft vendors, parade, live music and entertainment and 10k race.
SOLDIER HOLLOW SHEEPDOG COMPETITION | September 2nd - 5th, 2016
Heber Valley
Competitors from around the world test themselves against Utah's legendary Rocky Mountain range ewes.
SAVOR THE SUMMIT | June 18th, 2016
Park City Main Street
Park City's biggest outdoor dinner party where diners eat fabulous food and are seated on Main Street.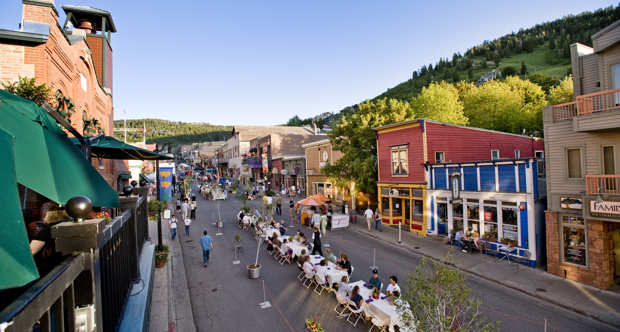 Savor the Summit, Park City
DEER VALLEY MUSIC FESTIVAL | July 2nd - August 5th, 2016
Outdoor concerts on the mountain with the Utah Symphony and special guests.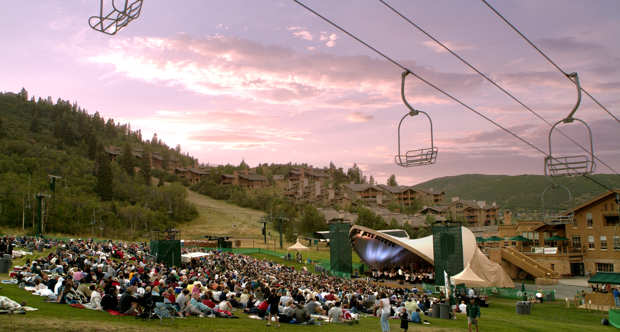 Deer Valley Music Festival
PROVO / UTAH VALLEY SUMMER FESTIVALS & EVENTS
TIMPANOGOS STORYTELLING FESTIVAL | September 1st-3rd, 2016
Mount Timpanogos Park
This festival is the largest storytelling festival in the west where you can listen, laugh, cry and feel that all is right with the world.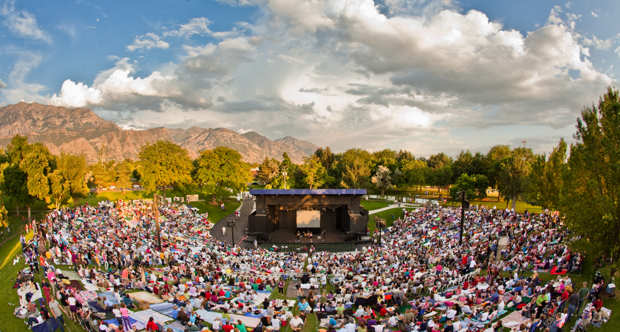 Timpanogos Storytelling Festival
FREEDOM FESTIVAL - STADIUM OF FIRE | July 2nd, 2016
LaVell Edwards Stadium, Provo
Rock 'n' roll in a stadium with live music, usually someone all of you have heard about and fireworks.
PAYSON SCOTTISH FESTIVAL | July 8th-9th, 2016
Payson
Food, entertainment, Celtic music, Scottish dancing, Strongman Competition and Highland Games.
CENTRAL UTAH SUMMER FESTIVALS & EVENTS
SCANDINAVIAN HERITAGE FESTIVAL | May 27th-28th, 2016
Ephraim
Food and craft vendors, music and entertainment, storytelling and a gourmet Scandinavian smorgasbord at The Little Scandinavian Dinner Friday evening.
SPRING CITY HERITAGE DAY | May 28th, 2016
Spring City, Utah
Art, antiques, handmade goods and food.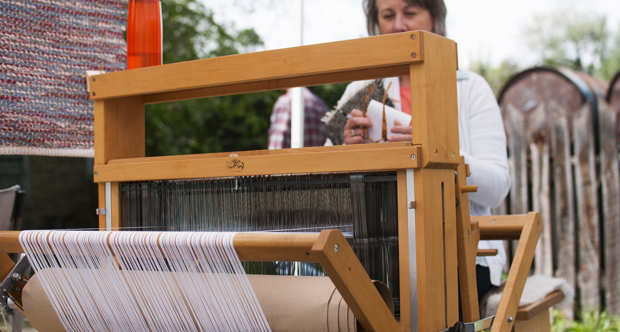 Spring City Heritage Day
SOUTHERN UTAH SUMMER FESTIVALS & EVENTS
SHAKESPEARE FESTIVAL | June 27th - October 22, 2016
Cedar City, Utah
See classic and contemporary plays with Shakespeare as the cornerstone.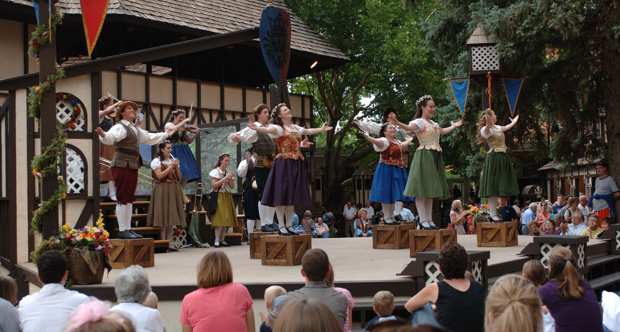 Shakespeare Festival
MOAB ARTS FESTIVAL | May 28th-29th, 2016
Moab
Jewelry, pottery, wood, sculpture, clothing, fine art, photography, kids' activities, music, entertainment and food court.
THE THELMA & LOUISE WOMEN'S HALF MARATHON & RELAY | June 4th, 2016
Moab
BRYCE CANYON HALF MARATHON & 5K/WALK
Always on the 2nd Saturday in July.
The half marathon is on gorgeous Highway 12 from Bryce to Cannonville, and the 5k is a Color Me Fun run.
BRYCE CANYON ANNUAL GEOLOGY FESTIVAL
July 14-16, 2016
Daily ranger-guided walks and talks in the canyon and on the rim, children's activities about geology, guided but tours through the park, geology and fossil tables, and exhibits.
Bryce Canyon Rim Run
Every August
FRONTIER FOLK FESTIVAL | June 17th-18th, 2016
Cedar City, Frontier Homestead State Park
The museum and entire grounds are transformed into a frontier-style street festival. Live folk/country/bluegrass music, artists, craftsmen, and food vendors.
JACOB HAMBLIN DAYS FESTIVAL | June 17th-18th, 2016
Kanab
Butch Cassidy lecture, rodeo, equestrian trail ride, barrel racing and all things pioneer.
CEDAR BREAKS PLEIN AIR ART EVENT | July 11th-July 16th, 2016
Cedar Breaks National Monument
Plein air painting demonstrations, free children's art activities and art sale.
WOMEN'S REDROCK MUSIC FESTIVAL | August 2016
Torrey, Utah
The festival was created to empower independent women musicians from around the world and the U.S. Live music, entertainment and food vendors.
CEDAR BREAKS WILDFLOWER FESTIVAL | July 2016
Cedar Breaks National Monument
Guided hikes, wildflower checklists, family-friendly games and activities every weekend.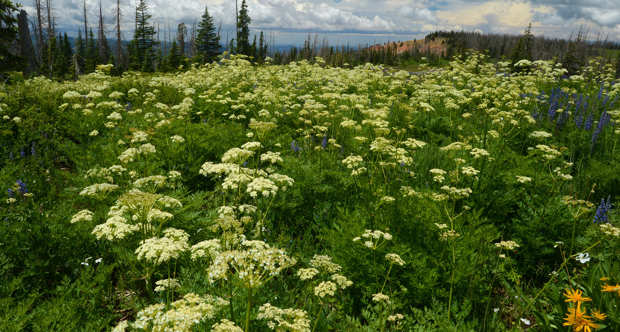 Cedar Breaks Wildflower Festival
PANGUITCH BALLOON FESTIVAL | June 2016
Panguitch
There are vendors, activities and music for everyone. The balloon launch happens every morning at 6:30 a.m.
WESTERN LEGENDS ROUNDUP | August
Kanab
A celebration of film, music, poetry and western heritage.