Burr Trail
---
The Burr Trail is a backcountry route extending from the mountain town of Boulder down through Grand Staircase-Escalante National Monument and Capitol Reef National Park and then to Bullfrog in Glen Canyon National Recreation Area. The route covers about 68 miles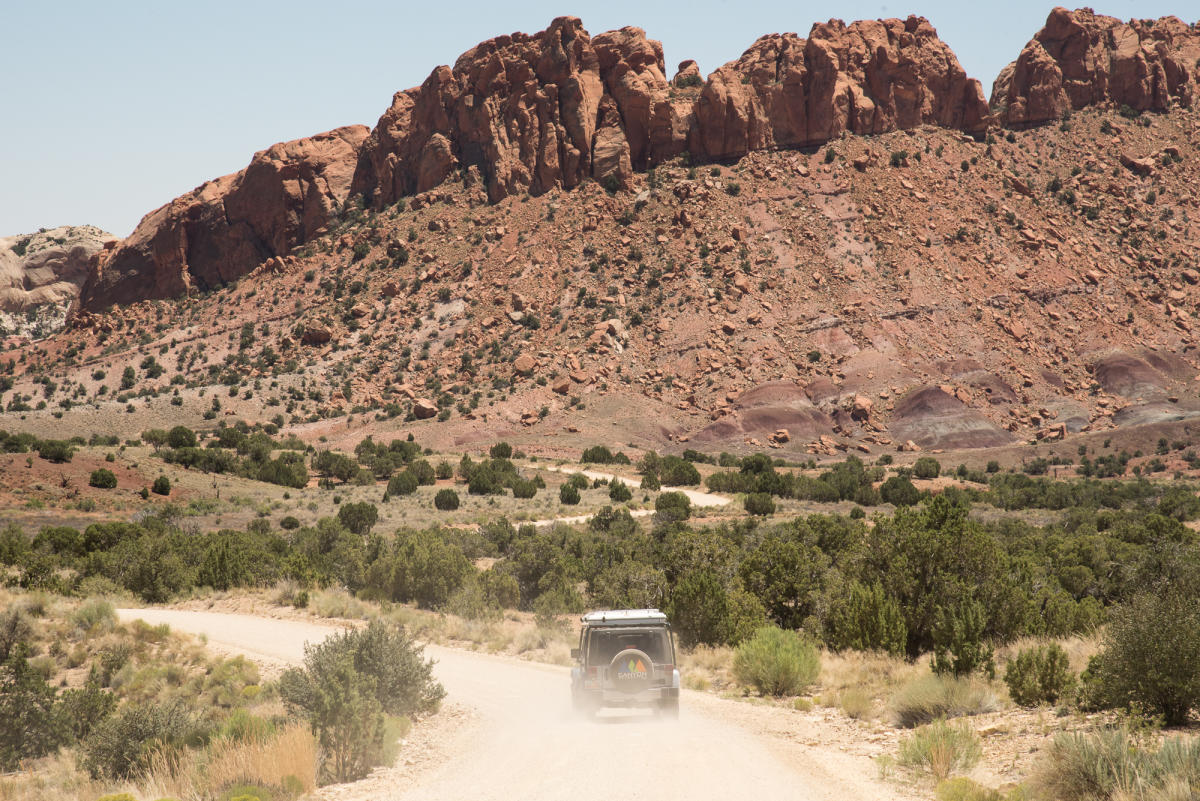 The entire route is scenic. It takes traveler into some of Utah's most beautiful and extraordinary country. It affords extraordinary views of the Henry Mountains and lower Capitol Reef country. It provides access to incredible hikes in contorted landscape like The Gulch, The Circle Cliffs and the Waterpocket Fold.
Because of variations in the road surface, it good to divide the route into two sections. The upper section is paved and stretches for 18 miles from the town of Boulder down to the border of Capitol Reef National Park. The Deer Creek campground is located along this stretch, which also provides access to several popular canyon hikes.
The road is graded dirt on the lower end. The condition of the dirt section may change from day to day. You can count on encountering washboardy and washed out spots. Passenger cars can usually drive this section without any problem. However, during wet weather it may be impassable unless you have a high clearance vehicle.
The route is named after John Atlantic Burr, who was born in 1846 aboard the SS Brooklyn somewhere in the Atlantic Ocean. He and his family lived in Salt Lake City, then later moved south and established the town of Burrville, Utah, in 1876. John Burr soon developed a trail to move cattle back and forth between winter and summer ranges and to market. This cattle trail through the rough, nearly impassable country around the Waterpocket Fold, Burr Canyon, and Muley Twist Canyon came to be known as the Burr Trail.
When to Go
Spring and fall are ideal times to explore this area. Temperatures are mild and hiking is pleasant. Daytime temperatures can become very hot during summer. Winter days are often mild. Wet weather can close this road during any month of the year.
TRAVEL BUREAU INFORMATION
GARFIELD COUNTY TOURISM BUREAU
55 S Main St.
Panguitch, UT
800-444-6689
Visit website