Things To Do in Green River
---
Fishing, rafting, camping and hiking are just a few of the things to see and do while you're visiting Green River.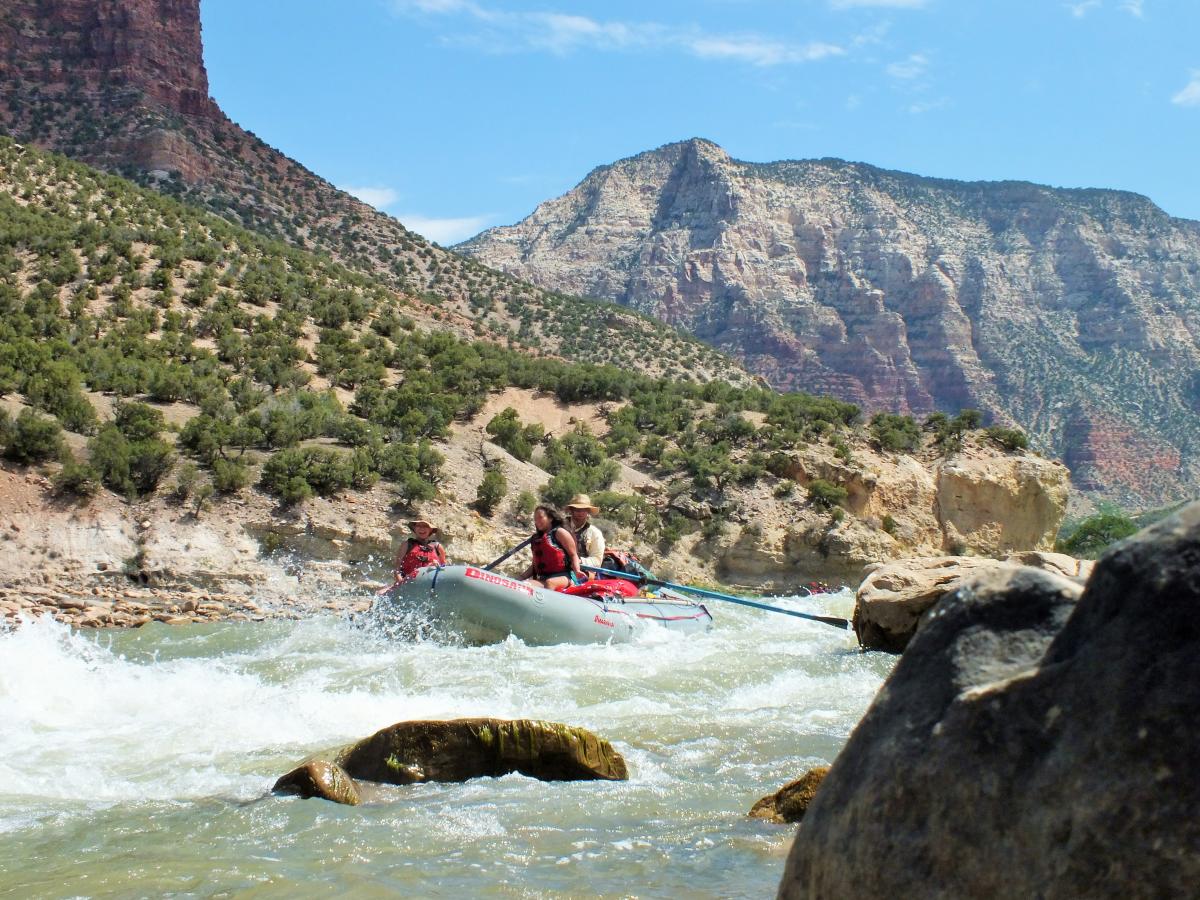 River Rafting the Green River
The Green River is a popular choice for white water rafting. The river runs from Flaming Gorge National Recreation Area near Vernal, Utah, to Dinosaur National Monument, and then through some of Utah's most rugged and remote landscape...before finally meeting up with the Colorado River at Canyonlands National Park in southeastern Utah. There are several sections of the Green River that can be rafted, kayaked, or canoed.
River Sections
North Section: Vernal - Flaming Gorge Area
Flaming Gorge Dam - Little Hole - Browns Park
Lodore Canyon
Split Mountain
Yampa River (flows into Green River-Split Mountain)
Desolation
South Section: Green River City - Moab Area
Labyrinth
Stillwater
White water rafting trips on the Green River offer unique geology, landscape important to America's frontier and outlaw history, plus Native American ruins and rock art. A trek down the Green River is about much more than white water rafting; it's about truly experiencing a part of history.

Green River Fishing
Fishing is restricted to artificial flies or lures; catch-and-release is highly encouraged but limited harvest is permitted (check the latest Utah proclamation for details). Fly tackle is most commonly used but spinners and Rapalas are also effective.
The Green flows through a scenic, steep-walled canyon. The rugged terrain allows access in only three areas: just below the dam, Little Hole and Browns Park. You can drive to those locations and fish your way up or down the stream, or float the river in a drift boat or rubber raft. (The river is also a popular destination for recreational rafters and can be busy on summer weekends.)