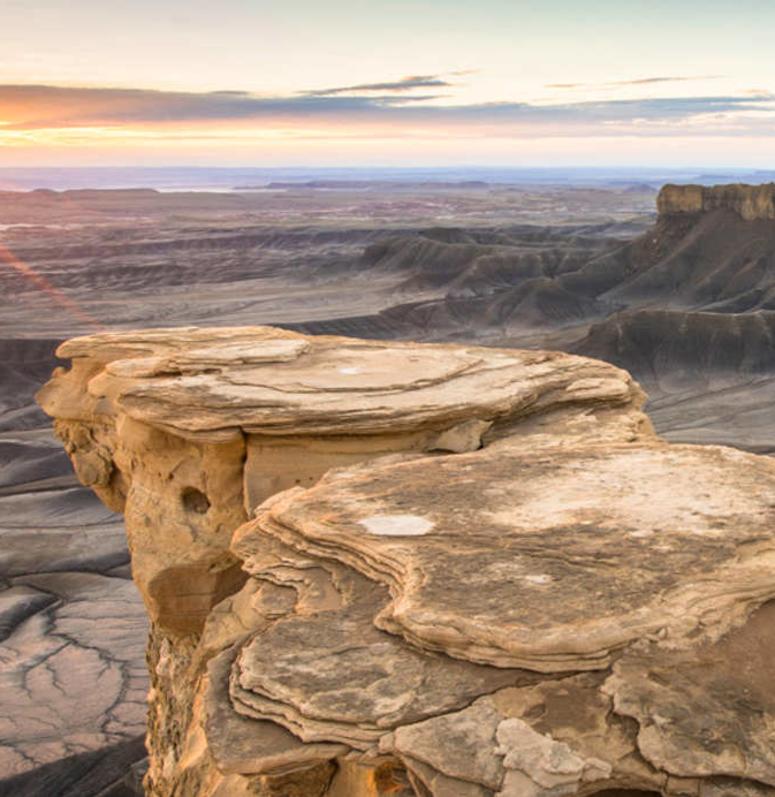 Get in the Wild Adventures
Get In The Wild Adventures specializes in backpacking, scrambling, canyoneering, and snowshoe classes for all ages. Half, full and multi-day offerings available.
Overview
From exciting canyoneering, hiking, backpacking, and Yoga In The Wild tours to family adventure vacations, vehicle basecamp adventuress and hardcore wilderness expeditions, Get In The Wild has trips and programs for adventure enthusiasts of all ages, interests and skill levels.
Trip Options:
Come and explore one of America's most beautiful and amazing wilderness areas; a vast and extraordinary landscape of sweeping Slickrock, beautifully sculpted sandstone cliffs and narrow twisting canyons that have challenged and amazed wilderness adventurers since the late 1800's.
Join us for a half, full, or multi-day canyoneering tour at:
The Dirty Devil/Robber's Roost Wilderness
Goblin Valley State Park
San Rafael Swell
Capitol Reef National Park
The Maze District - Horseshoe Canyon
Our all-inclusive wilderness safaris bring you to some of the most beautiful, pristine, backcountry wilderness areas in southern Utah's spectacular red rock canyons in total customer comfort.
Our all-inclusive wilderness vacations come complete with cozy campsites, three healthy and delicious meals each day, hot showers and some of the best sunrises, sunsets and starlit skies on the planet.
Magnificent colors, intriguing shapes, and forms, complex textures--the red rock canyons of Southern Utah are well known for rewarding photographers who dare to venture into this rugged and spectacular territory.
Join one of our single or multi-day photographic adventures and enjoy the beauty of southern Utah in a way that few have experienced.

Travel with us back in time and visit destinations made famous by some of the Wild West's most colorful and notorious outlaws including Butch Cassidy, The Sundance Kid, Cap Brown, Bill Tibbetts and the rest of the Wildbunch Gang.

Take your practice out of the studio and into the wild at some of the most beautiful landscapes in the Southwest. Get In The Wild offers two varieties of outdoor yoga trips:
(1) Single-day outing that includes a short hike to a spectacular destination where you will practice yoga, enjoy a tasty lunch and take in the awe-inspiring beauty that surrounds you.
(2)Multi-day outing in which you greet each day with meditation and an energizing yoga practice followed by a day of adventure and exploration.
---
Courses
Get In The Wild's canyoneering courses are designed to give you the confidence you need to pursue the exciting sport of technical canyoneering. If you're looking for an amazing adventure at some of the best slot canyons on the Planet, join us today!
Course offerings include:
Single-day Introduction to Canyoneering
Three-day Basic Canyoneering/Canyon Leadership
Two-day Advanced Canyoneering
Active Tours
Backpacking:

Camping:

Canyoneering:

Climbing:

Hiking:
Cultural/Scenic Tours
Photography:

Scenic Tour:

Sunrise Tour:

Sunset Tour:
Specialty Trips
Yoga Retreat:

Kid-Friendly Tours:
Tour Area
Canyonlands National Park:

Capitol Reef National Park:

Robber's Roost:
Tour Duration
1-3 Days:

4-5 Days:

Full Day:

Half Day:
Seasonal
Suitable For
Couples:

Families:

Friends:

Solo:
General
Hiking Locations:

Outdoor Activities:

Summer Tours:
Book Now!
PO box 29
Hanksville, UT 84734