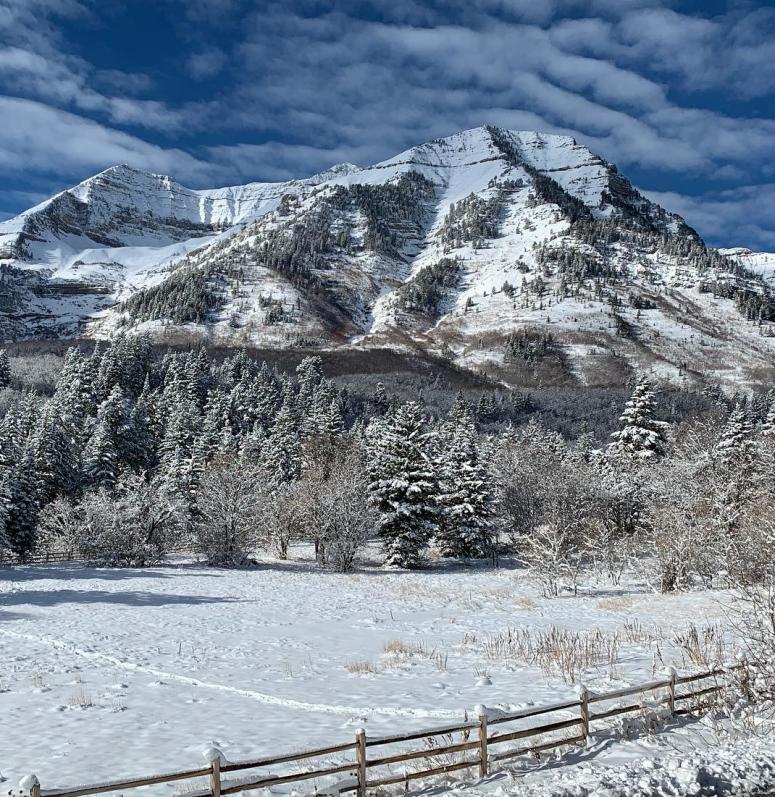 Stewart Mountain Lodging
Stewart Mountain Lodging is located in the heart of Sundance, Utah and provides unique lodging accommodations.
Overview
Stewart Mountain Lodging rental properties range from upscale luxury mountain homes to cozy and intimate cottages. Whether you stay in the largest or smallest property, Stewart Mountain Lodging will extend the same level of hospitality and gracious guest services. That is their promise to you.
COTTAGES - 1 TO 2 BEDROOM OPTIONS
STORYBOOK STONE COTTAGE
Sleeps 5 - from $425/night
RIDGETOP
Sleeps 4 - from $350/night
MANDAN COTTAGE
Sleeps 3 - from $295/night
HILLSIDE HIDEAWAY
Sleeps 6- from $385/night
LA CABANA ON THE STREAM
Sleeps 8 - from $325/night
WEE COTTAGE
Sleeps 4 - from $425/night
CABINS - 3 TO 4 BEDROOM OPTIONS
CREEKSIDE CABIN
Sleeps 9 - from $450/night
CONIFER CREEK
Sleeps 10 - from $485/night
LOOKOUT POINTE
Sleeps 14 - from $995/night
ASPEN RIDGE
Sleeps 12 - from $645/night
FOX HOLLOW
Sleeps 9 - from $585/night
MODERN TREEHOUSE
Sleeps 10 - $995/night
CANOPY CREEK
Sleeps 12 - $645/night
RIDGE VIEW
Sleeps 7 - $450/night
SKYDANCE
Sleeps 8 - $585/night
MOUNTAIN HOMES - 5+ BEDROOM OPTIONS
ELK MEADOWS
Sleeps 10 - from $1050/night
HIDDEN FOREST
Sleeps 12 - from $995/night
STEWART HEIGHTS
Sleeps 10 - from $585/night
BOULDER RIDGE
Sleeps 16 - from $995/night
THE RESERVE
Sleeps 18 - from $2350/night
THE FALLS
Sleeps 17 - from $1385
POLICIES
CANCELLATION POLICIES
If cancellation occurs 30 days prior to arrival, we will refund your full deposit less a $50 cancellation fee and a 3.5% credit card processing fee. If cancellation occurs within 30 days prior to arrival no refund will be granted. Check outs prior to the reserved dates are not eligible for a refund.
DEPOSIT POLICIES
Valid Credit Card required to guarantee reservation. Damage Deposit: A valid credit card will be kept on file to cover any damages, missing items, or excessive cleaning incurred by the rental group. Notification of any changes pursuant to damages will be submitted to the guest.
CHECK-IN POLICIES
The homes are located throughout the Sundance area and are self-check-in/self-service. You will receive specific driving directions 3 days prior to arrival via email.
Amenities
Free WiFi:

Non-Smoking Rooms:

Parking:
Fun Things To Do
Biking:

Fishing:

Golf:

Hot Tub/Jacuzzi:

Skiing:

Walking/Hiking Trails:
Hotel Rating
3 Stars:
Popular Amenities
Free Toiletries:

Hairdryer:

Kitchen Facilities:

Private Bathroom:
Price Range
$$$$ ($225 - $500):

$$$$$ ($500+):
Property Type
Cabins:

Vacation Rentals:
Room Amenities
Air Conditioning:

Bathtub & Shower:

Coffee Machine:

Fireplace:

Flat-Screen TV:

Heating:

Kitchen/Kitchenette:

Laundry:

Private Bathroom:
Seasonal
All Year:

Autumn:

Spring:

Summer:

Winter:
Suitable For
Business:

Couples:

Families:

Friends:

Kid Friendly:

Large Groups:

Solo:
Rooms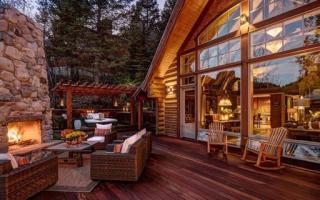 Eagle's Nest Mountain Home- 5 Bedrooms
1 King Bed
3 Queen Beds
5.5 Baths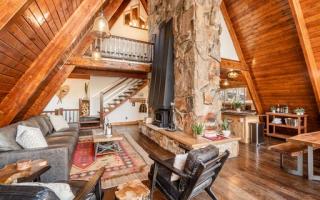 A Frame of Mind
2 King Beds
2 Queen Beds
3.0 Baths
Nearby Attractions
Closest Airport
Salt Lake City International
50 min.
View Lodging
3122 E Big Pine Canyon
Sundance, UT 84604 See Map