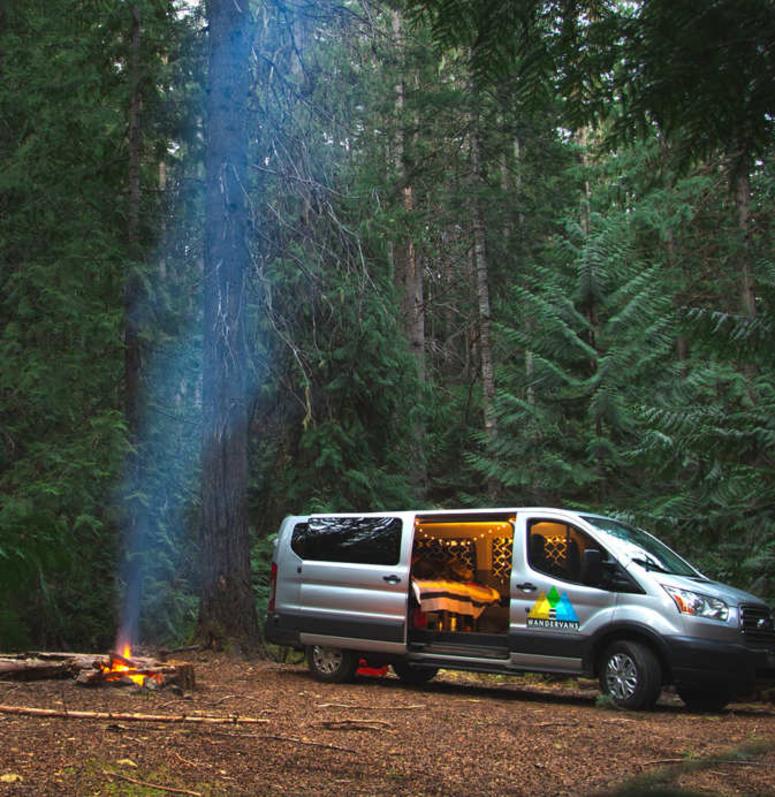 Wandervans
Wandervans provides mobile camping units to help you explore Utah's national parks and other natural wonders. The sweet spot in between the tent and the RV.
Overview
Want to know the perfect way to explore Utah? In a Wandervan. These boutique campervans provide everything you need to spend more time taking in the breathtaking sites and less time hassling with booking hotel rooms. We're talking kitchen with a fridge, bedding and more.
Rentals include 125 miles per day. Additional miles are $0.30 per mile.
Check out their fleet of vans:
LARGE
Sleeps 4 (on 2 queen mattresses with memory foam toppers and bottom sheet included)
Seating for 2 to 8 adults
Includes kitchen area with 34 qt fridge
Built-in thermostat regulated heater that can be run through the night for cold season trips
Interior height - 6'6"
Tire chains included
Room to walk around inside
16-21 MPG
Avg. Price: $139/day
MEDIUM 
Sleeps 2 (on 1 queen mattress with memory foam topper and bottom sheet included)
Seating for 2 adults with seat belts
Includes kitchen area with 34qt fridge and hand pump sink
Room to walk around inside the van
Tire chains included
Interior height - 5'9" or 6'6"
18-20 MPG
Avg. Price: $125/day
SMALL
Sleeps 2 (on 1 queen mattress with memory foam topper and bottom sheet included)
Includes kitchen area with 34qt fridge and hand pump sink
Seating for 2 adults with seat belts. Seating for 3 more people can be added upon request
Small bench included for seating and dressing
Tire chains included
Interior height - 4'4"
18-21 MPG
Avg. Price: $105/day
Seasonal
All Year:

Autumn:

Spring:

Summer:

Winter:
Suitable For
Couples:

Families:

Friends:

Solo: