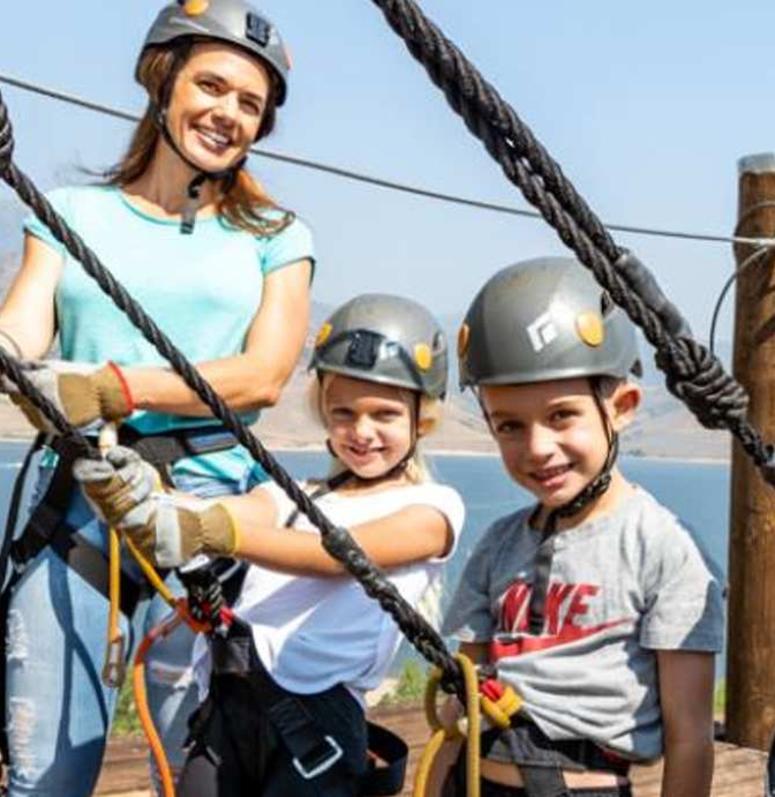 Zipline Utah
Zipline Utah, an adventure course unlike anything else, is located half way around Deer Creek Reservoir mile post 22 at Rainbow Bay. Open year-round!
Overview
At Zipline Utah, experience an open air zipline course that gives you a real sense of exposure and unprecedented views of the lake!
Outback
This out n back style course is two zip lines long with a small bridge. Total time: 1 hour. Price: $34.99 + taxes and booking fees.
Soaring with Eagles
This is six zipline course and arial bridge totals 3/4 of a mile. Total time: 1 to 1.5 hours. Price: $64.99 + taxes and booking fees.
Screaming Falcon
The Screaming Falcon course is the premiere zipline course this side of the Mississippi. This course features a 3900ft zipline over rainbow bay, making it the longest zipline ride in the world over a body of water of this size. It will also have 10 zip lines and 7 suspension arial bridges all totaling over 2 miles of total zip lining fun.
Tour Durations
Choose to zip line for 1 hour or on our longer tour for 2 to 3.5 hours.
Price
Price for 1 hour: $54.99 + taxes and booking fees.
Price for 2 to 3.5 hours: $149.99 + taxes and booking fees.
Ages 12 and up, and 90 plus lbs or must tandem big line with a guide.
Tips will apply.
Active Tours
Zipline:
Planes, Trains & Automobiles
Aerial Tours:
Tour Duration
Half Day:
Seasonal
All Year:

Autumn:

Spring:

Summer:

Winter:
Suitable For
Business:

Couples:

Families:

Friends:

Large Groups:

Solo: