Orderville Gulch
---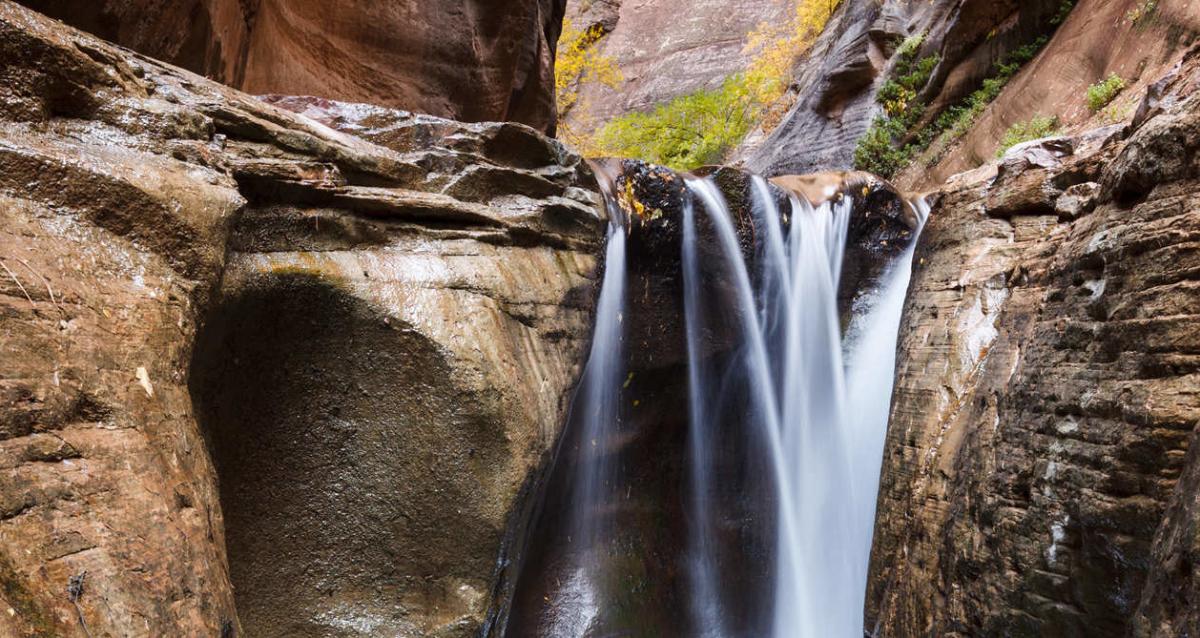 Even more narrow than the Zion Narrows, Orderville Gulch is a prime example of Zion beauty. Higher up in the gulch, the walls are not so narrow, or so tall, but as hikers descend towards the Virgin River, the walls begin to tower overhead, closing in until at some places, they are just 10 feet apart. There is always water in this canyon, and swimming and wading are necessary. This is a semi-technical trail that requires a permit for descent. There are relatively few technical spots in this canyon, so it is a great place to learn canyoneer skills. Orderville Gulch is a one-way trip, requiring a shuttle to drop hikers off at the trailhead. The hike ends at Temple of Sinawava, where you can catch the park shuttle.
Trail Head: 37.334801, -112.834426
Trail Type: One-way Canyoneering
Length: 11 miles (one way)
Difficulty: Technical | Canyoneering involved
ORDERVILLE GULCH TRAILHEAD
The trailhead is located just over two and a half miles away from the actual mouth of the canyon, requiring canyoneers to hike down a wash a ways until they disappear between canyon walls.
ORDERVILLE GULCH—VIRGIN RIVER CONFLUENCE
Between Wynopits Mountain, and the Mountain of Mystery, Orderville Gulch empties into the Virgin River, only two and a half miles from the Temple of Sinawava.
TEMPLE OF SINAWAVA
The Temple is a popular landmark in Zion Canyon, marking the trailhead to the Riverside Walk, otherwise known as the Gateway to the Narrows. It is the final stop for the park shuttle bus.
BORDER BOULDER
Canyoneers generally rappel down this boulder; it is only 15 feet tall, but its positioning, and the water below it make for unsure footing on a jump or a free climb. Bolts have already been driven into the stone of the north wall for a quick, easy rappel. This boulder marks approximately the eastern boundary of the park.
DOUBLE CHOCK-STONE
Another of Orderville Gulch's obstacles, this chokepoint is created by two boulders and a small waterfall. The water cascades between the two boulders, the higher boulder hovering above its lower sibling, suspended between the narrow canyon walls. The water only falls 10 feet, but again, bolts are driven into the south wall in order to avoid accidents trying to free climb the slickrock.
---