Top 5 Family Hikes in Utah
By Jake Wilhelmsen
---
Tell your kids to put down the electronics and take them on a real life adventure that trumps anything digital. Here are five fantastic hikes all over Utah that accommodate families of all sizes. Wear them out and blow their minds with incredible views of the state, all in HD.
And if you make it an overnighter, we've got a room for you.
5. Sardine Peak | OGDEN
A pretty little loop out of Snowbasin with views east to Pineview Reservoir and west down Ogden Canyon to the city. The general consensus is to mitigate the elevation change by hiking it clockwise. About a 2–3 hour endeavor, and it's considered "easy" by people who have never hiked with a 4-year-old. The trail's only a few years old but very passable with lots of shade.
View Ogden Area Hikes
4. Lower Calf Creek Falls | GRAND STAIRCASE-ESCALANTE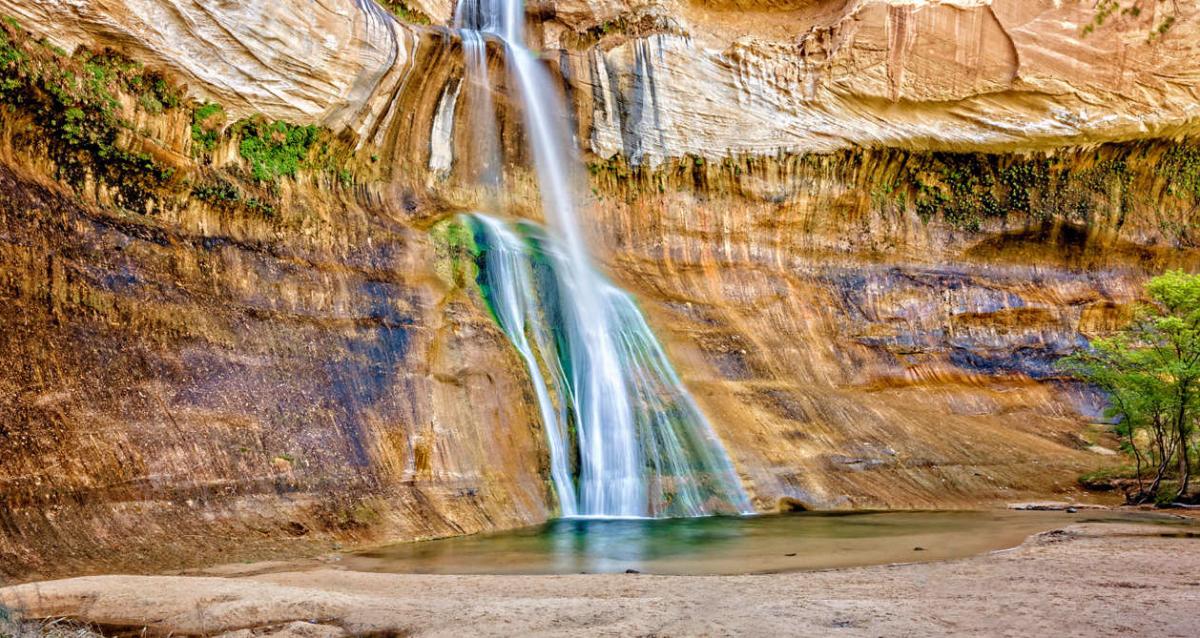 A towering 126-foot waterfall is the destination for this out-and-back, a great spot to soak your feet before your trek back to the car. It's 5.5 miles (3–4 hours) round-trip, not too much up-and-down action but some sand to make you work. It's a highlight of Grand Staircase-Escalante, with sheer cliffs, red-and-white-striped sandstone and petroglyphs to admire along the way.
Read More
3. Cecret Lake | LITTLE COTTONWOOD CANYON

The perfect spot to snap a family picture that makes your out-of-state relatives jealous. Just one mile, this loop around a shimmering alpine lake accommodates even the tiniest hikers. It gets busy on the weekends so plan a few extra minutes for parking or if you want to avoid the crowds, it's a quick drive up after work during the week.
Learn More About Cecret Lake
2. Riverside Walk | ZION NATIONAL PARK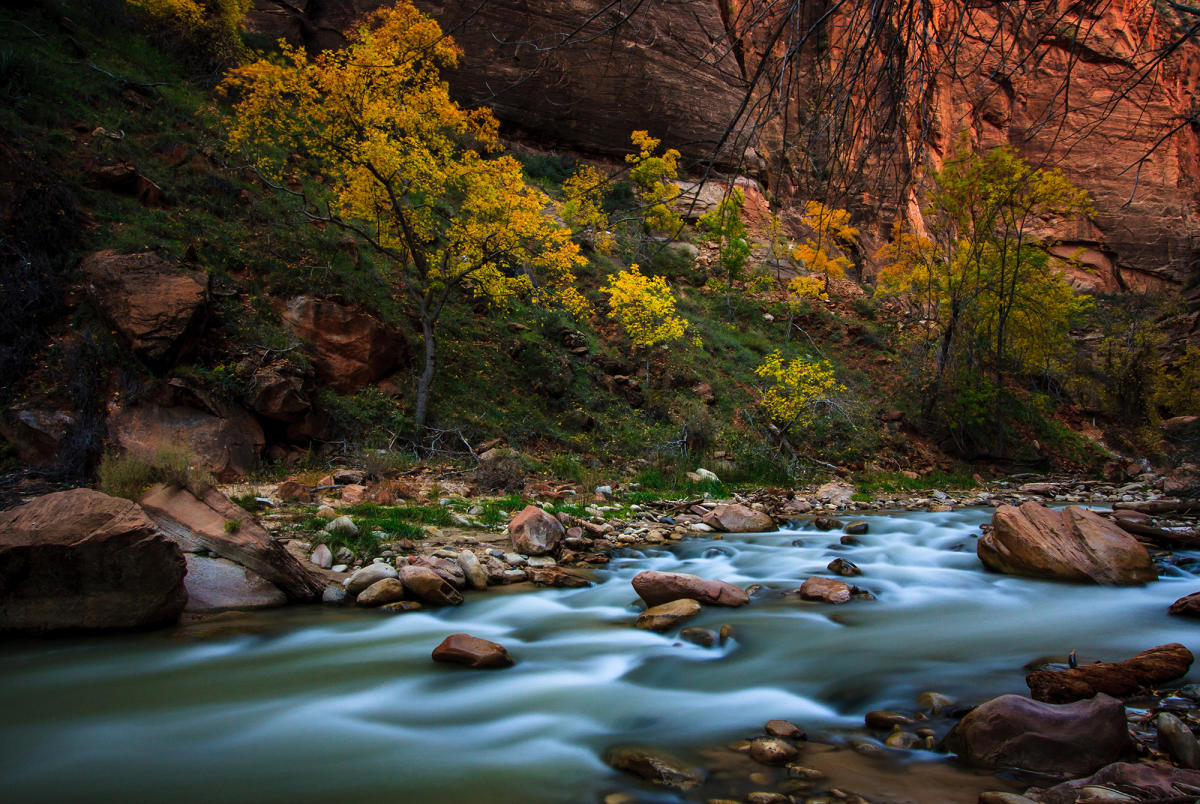 For those who want stunning views and want them now. This easy-breezy walk along the Virgin River takes you to the mouth of the famous Narrows hike with waterfalls along the way. Even grandpa's wheelchair can make the 2-mile trip.
Read More
1. Corona Arch | MOAB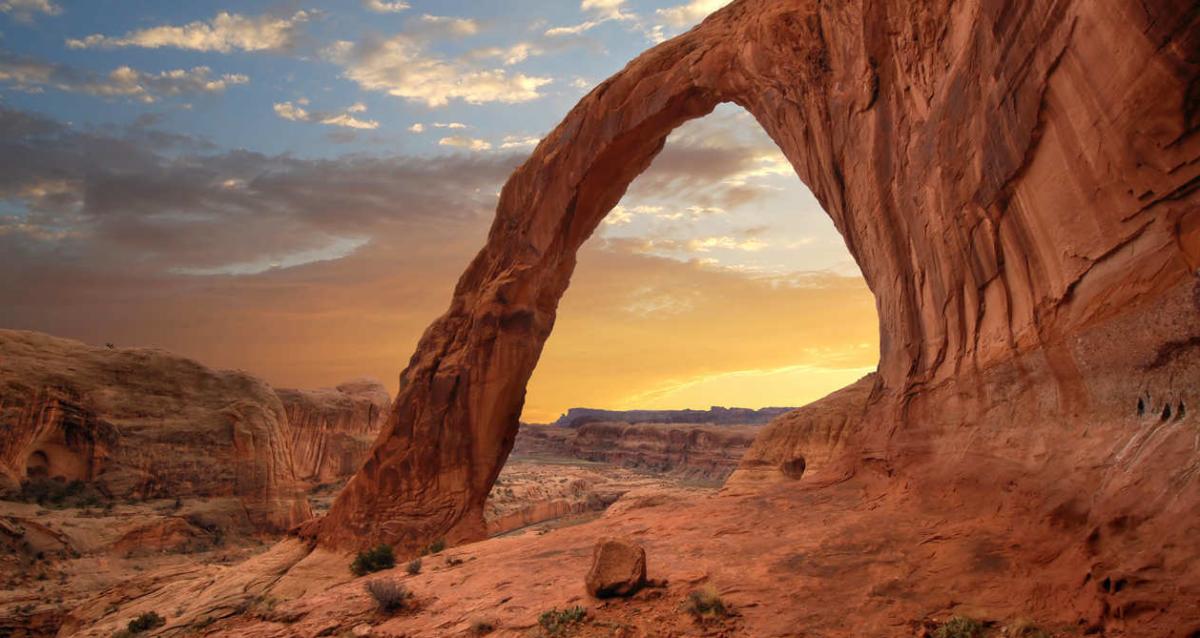 A quick(ish) hike to a massive arch across the highway from Arches National Park. It's 1.5 miles each way with safety cables and steps cut in the rock -- nothing too treacherous and you get the bonus Bowtie Arch thrown in for your efforts. Both are spectacular, only less well known because they live outside the park proper.
Read More
Travel Tip: Family Hiking Kit
Hiking with your family is more fun when you know you're prepared. Bring layers for schizophrenic weather, sunblock, GPS, pocket knife, extra snacks and lots of water. Maybe a book about local flora & fauna. And let your 12 year old build character carrying the pack.