Are you one of those people who has lived in Utah for years and never hiked a mile? Do you live at the foot of a glorious mountain and yet you don't know a chipmunk from cryptobiotic crust? (Hint: Don't step on either of them.) Well, noobs, hiking season is underway and it's better late than never when it comes to exercise and fresh air. Hiking is a great way to see wildlife, wildflowers, waterfalls, arches and other people taking pictures of all of the above.
What's that? You feel overwhelmed by the number of hikes Utah has on tap, or by photos you've seen of trails that are above your pay grade? We can help. Here's a list of 10 easy-to-moderate trails around the state to get you started. Please note that easy and accessible hikes are often the most popular. But that just means there will be more people around to take triumphant photos of you atop a mighty peak.
Location: Salt Lake Valley (Little Cottonwood Canyon)
Distance: 1.5 miles round trip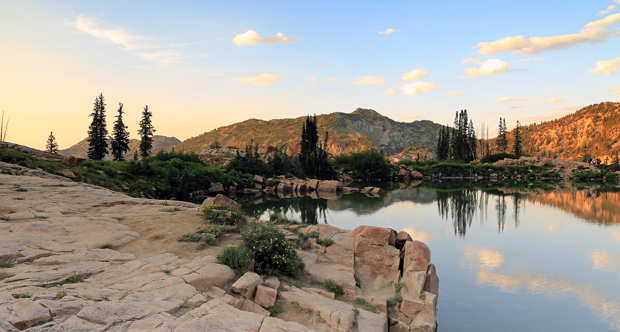 Cecret Lake
The cecret's out! This hike is strewn with wildflowers AND other people enjoying the alpine lake views. Put your clothes back on! The lake is part of the Wasatch watershed so there's no swimming.
Get more info here.
Location: Salt Lake Valley (Big Cottonwood Canyon)
Distance: 2 miles round trip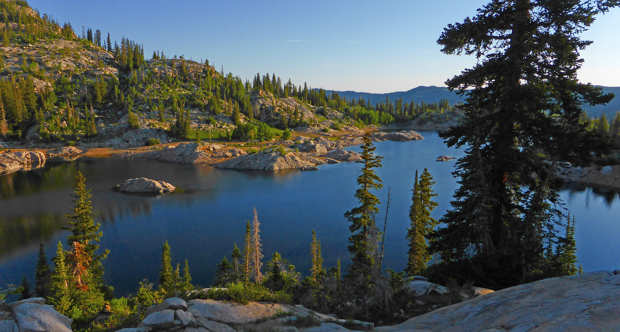 Lake Mary
A favorite vacation destination for nude sunbathing moose. Don't stare or they'll make a weird face at you. Wait... that's just their faces.
Get more info here.
Location: Salt Lake City
Distance: 5.6 miles round trip (or more if you decide to hike past the paved road)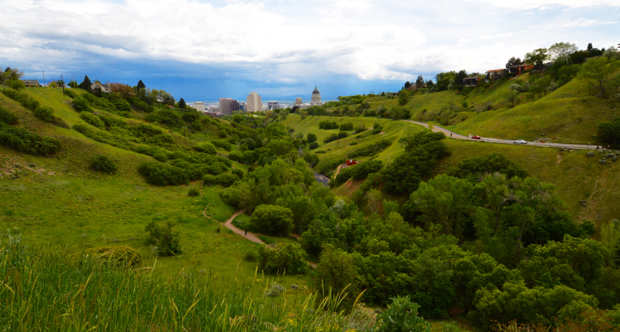 City Creek
A pleasant walk through the canyon, five minutes from downtown Salt Lake. Stick to the paved road or wander about on the various dirt trails.
Get more info here.
Location: Ogden Canyon
Distance: 1 mile round trip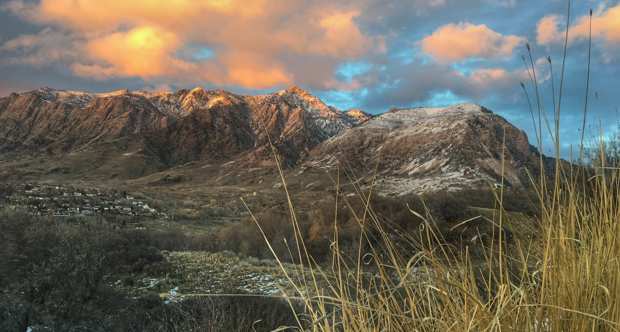 Shady, short and perfect for the little ones. If you listen close you'll hear birds singing "We Are the World" by Michael Jackson.
Get more info here.
Location: Layton
Distance: 3.5 miles round trip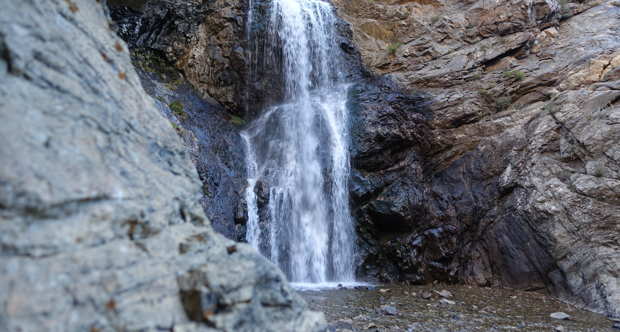 Adams Canyon
An accessible hike to a sparkly waterfall. This isn't the easiest hike on this list, as it has switchbacks and gravelly bits, so give yourself plenty of time. Once you're an expert hiker, put on your crampons and do it again in winter to see the waterfall frozen.
Get more info here.
Location: San Rafael Swell
Distance: Variable (you can roam around the goblins as much or as little as you want)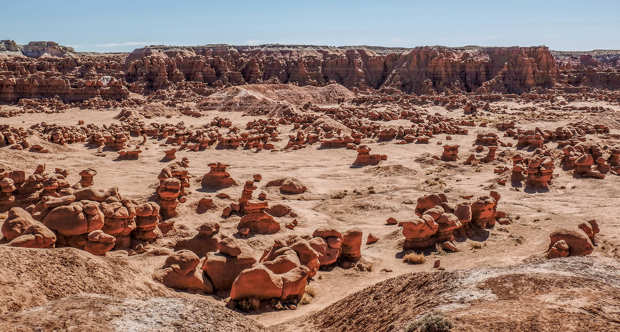 Goblin Valley
Great winter or early spring destination (summer = burning hell-pot). Kids love scrambling around the goblin rock formations. Goblins love eating kids. Everyone wins.
Get more info here.
Location: Moab
Distance: 3 miles round trip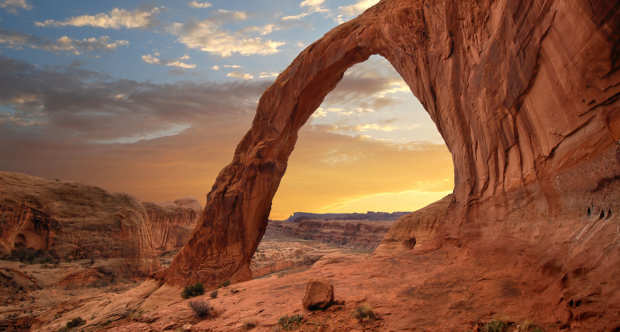 Corona Arch
A real purdy red rock hike to the beautiful Bowtie and Corona Arches. The trail is a bit adventurous and includes a short section with a ladder and rope. You got this. (Unless you don't. Don't hurt yourself.)
Get more info here.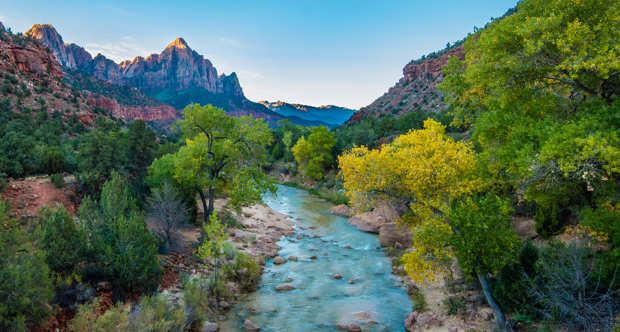 The Watchman
Sunrise or sunset are the perfect times for this scenic hike. The colors of Zion's canyon walls will be saturated with pink light. Keep yourself saturated (with water) if you do this hike midday in the summer.
Get more info here.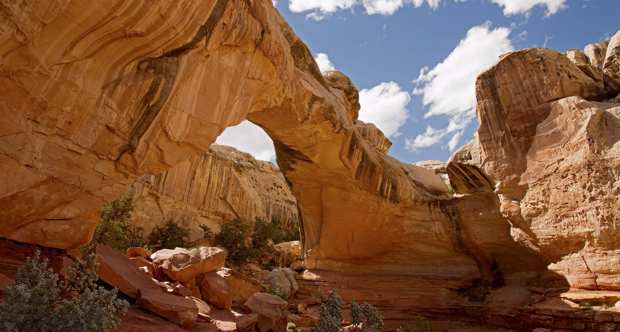 Hickman Bridge
Yet another red rock hike to a beautiful arch. It has some switchbacks at first and then levels out. Keep your eyes peeled for ruins from the Fremont culture.
Get more info here.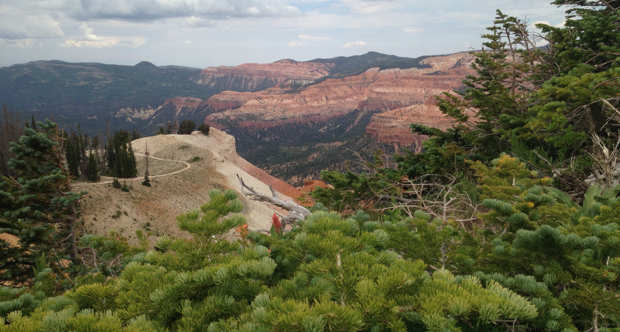 Spectra Point
At 10,000 feet this hike is perfect for escaping the summer heat. Lowlanders might huff and puff, but the view from the overlook is worth every gasp.
Get more info here.
---
On your marks, get set, hike! But don't forget snacks and water. And a hat and sunscreen. And keep the spray paint for tagging national monuments at home. Better yet: Read the Hiker's Code to educate yourself on trail etiquette. And once you get your Easy Hiking merit badge, check out more great trails around Utah. Congratulations! You've been bit by the hiking bug! It's like the spider that bit Peter Parker except instead of shooting spider webs out of your wrists you'll just develop a taste for trail mix. But you will start wearing more spandex.