Bryce Canyon National Park Visitor Information
---
Come see one of nature's finest productions on full display.
Did you know that Bryce Canyon isn't actually a canyon? The home of the hoodoos is, in fact, a series of natural amphitheaters jutting out of a high plateau, created by millions of years of erosion and geologic processes. That makes this stunning landscape the longest running theater production since "Cats."

And what a show it is at Bryce Canyon. Here you'll find some of the most incredible set design in the world, whether you're looking up at towering red rocks from the orchestra or gazing down at wide expanses from the balcony. The cast of characters includes everyone from the adorable Utah prairie dog to the nimble pronghorn antelope and the majestic family of seven. Audience participation is strongly encouraged, so hike, horseback ride or cross-country ski wherever you'd like, but don't forget to pay attention to the plot. It's a real hoodoo'n it. 
Visitor Center Information and Hours
You'll find Bryce Canyon's visitor center about 1.5 miles into the park from the only entrance. There you can pick up maps, read up on recommended hikes and get a schedule of ranger-guided programs. Be sure to also learn about the environmental forces that created the landscape while you're there. You never know when you'll have to answer riddles from a lurking Hooodoo Troll or curious kid.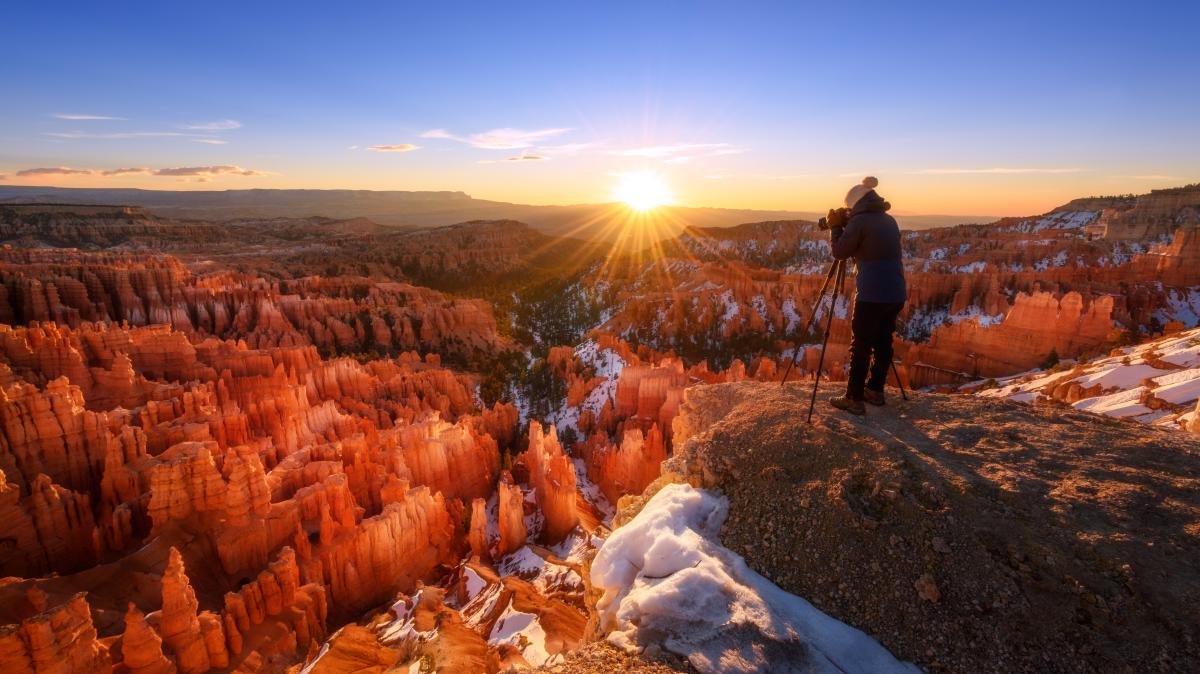 Bryce Canyon Itineraries and Articles
The ancient poet Smash Mouth once said "So much to do, so much to see, so what's wrong with taking the back streets?" Although it's never wise to argue with great works of literature, it is easier to see all the sights at Bryce Canyon when you've planned ahead of time. Plus, there's really only one street. Just this once, ignore Smash Mouth's advice — take an itinerary. 
You'll never know if you don't go

Weather and Seasons in Bryce Canyon
Wondering when to visit Bryce Canyon? Good news, there's no wrong answer! Whether you're enjoying the mild temperatures in summer, watching Bryce come to life in spring, or catching some reliable high elevation snowfall in the fall and winter, the park is a playground in any season. So you can stop wondering when to make your trip and get back to wondering about the meaning of existence. Sorry. 

Guide to Bryce Canyon National Park
When one of the longest and most strenuous trails in the park has a family friendly name like Fairyland Loop, it's more important than ever to know before you go. Our guide to Bryce Canyon helps you plan your trip by experience level and/or length of stay. We help anyone and everyone enjoy the park to the fullest — whether that means chasing fairies for 8 miles or enjoying the view on the much more aptly named Rim Trail. 
Shop Bryce Canyon Maps and T-Shirts
You know how at concerts it's lame to show up in a t-shirt of the band you're going to see? Well at national parks it's the opposite. Trust us, anyone who's anyone is already rocking their Utah themed tees and perusing a tear-resistant map when they roll up. Why would we lie to you? To shamelessly hawk our merch and make off with your cash? That doesn't sound like us. 


Bryce Canyon Visitor Information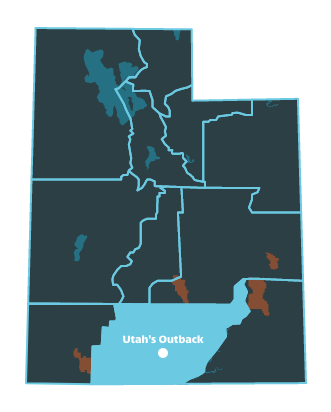 Utah's Outback Region
---