Utah's Wasatch North Region
---
Behold, the land of the north — a mythical place full of mystery and magic. Communal resorts high atop mountain peaks. A lake of brilliant turquoise. Arcane knowledge shared at places of higher learning. No, we're not talking about the wintery lands of Westeros, but rather Utah's Wasatch North.
Sure, the handful of ski resorts along the Wasatch Front garner a lot of praise, but the resorts of Wasatch North aren't bastard children to be ignored. Beaver Mountain, Cherry Peak, Nordic Valley, Powder Mountain and Snowbasin all feature that famous Rocky Mountain powder and deserve accolades of their own.
During the summer, set sail on the Caribbean of the Rockies (a.k.a. Bear Lake) and marvel at its light-blue hue derived from calcium carbonate mineral deposits. Partake in modern-day boating activities with your mangy crew and don't forget to indulge in a delicious raspberry shake while you're in the area.
Higher education may not be your thing, but if you're looking for a place to become a Grand Maester with access to amazing outdoor areas, consider Utah State University in Logan and Weber State University in Ogden. Both schools are minutes away from ski resorts and other ventures for outdoor sorts.
View to Expect in Utah's Wasatch North Region
Getting There
Directions to Logan
Take I-15 N to exit 362, where you'll head east on U.S. 91. Keep heading east up Highway 89 (known locally as Sardine Canyon) and you'll eventually make your way to Logan.
---
Directions to Bear Lake State Park
From Logan, take Highway 89 east up the canyon for about 39 miles. Once you hit a "T" in the road and can see Bear Lake, turn right onto UT-30 also called S Bear Lake Blvd. Rendezvous Beach is located on the south shore near Laketown on Utah State Road 30. Find camping on the east side of the lake.
---
Directions to Hyrum Lake State Park
Travel south on Main Street in Logan. Continue straight on Nibley Road for 6 miles until you reach 300 South. Turn right. Drive another 2 miles and the entrance to the park is on your left.
---
Directions to East Canyon State Park
From Salt Lake City, take I-80 E up Parley's Canyon. Take exit 141 and head north on Jeremy Road/Jeremy Ranch Road toward Morgan County. When you see a lake, you're there.
---
Things to Do
Since this is Utah, we've got to turn this around and mention the things you CAN'T do, because that list is shorter:
Fish with explosives
Ride a bike without using your hands
Sing an obscene song in front of others in Logan
Okay, fine, there are a few more things you can't do. But when it comes to the outdoors, it's all on the table when you're in the Wasatch North. Ski down a mountain. Hike up that mountain when the snow melts. Ride a wakeboard behind a boat. Ride a snowboard when the snow melts. (Snowboarding behind a boat is not encouraged — but hey, you do you.)
Go camping. Go fishing. Go stargazing. Nothing's stopping you from living your outdoor dreams. Unless your dream is to fish with explosives. Better just stick to the usual suspects, in that case:
Boating
Fishing
Sailing
Hiking
Camping
Mountain biking
Skiing
Snowboarding
Snowshoeing
Snowmobiling
OHVing
With so much to do out there, you'll feel like a veritable king or queen in the north. And as king or queen, you can command an outfitter to lend you the gear you need (for a price).
---
Where to Camp
Things may feel a bit chillier up north, but there's nothing stopping you from keeping cozy near a campfire or bundled up in a comfortable tent. Here's what you'll find at official state parks in the area.
---
BEAR LAKE STATE PARK

There are homes, cabins and rooms for rent all around Bear Lake. But if you prefer to rough it (and why wouldn't you?), here are the deets on the park's campgrounds. Bear Lake Fun is the official rental partner if you're interested in water toys.
Rendezvous Beach: This beach and camping area on the south side of the lake features several campsites (Birch, Big Creek, Cottonwood, Willow), all with flush toilets and hot showers. Birch and Big Creek offer utility hookups with power, water and sewer.
Eastside Campgrounds: On the east side of the lake, you'll find four primitive campgrounds (North Eden, Cisco Beach, Rainbow Cove, South Eden). Though amenities are limited, drinking water is available at each site and boat launch ramps are accessible.
---
HYRUM LAKE STATE PARK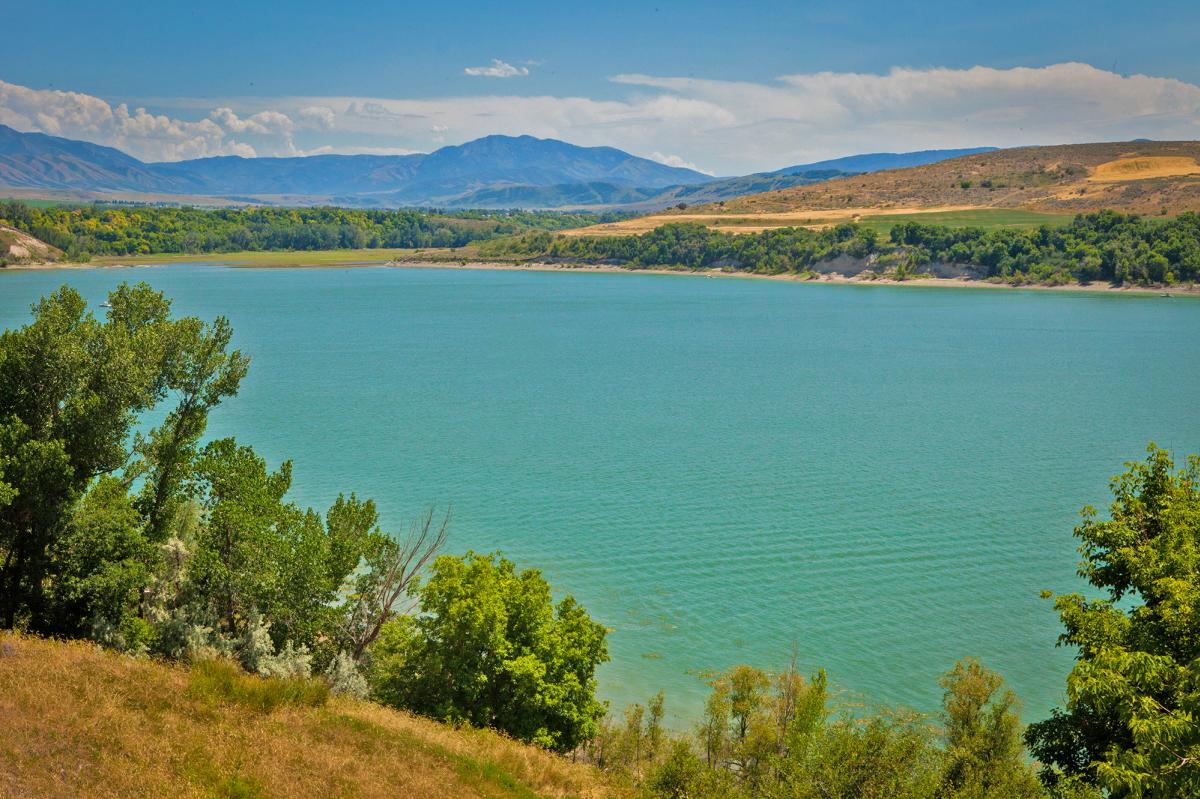 If you love to fish, you can find bass, trout, perch and bluegill year round at Hyrum Lake State Park. Water sports are in full effect during the summer months, with hiking, biking and OHVing available nearby.
Lakeview Campground: Standard and hook-up sites are available here, along with restrooms, showers, picnic tables, charcoal grills and a dump station. Everything you need to keep the camping comfortable.
---
EAST CANYON STATE PARK
Back in 1846, the Donner party was the first wagon train to pass through the East Canyon area. Your party should fare much better. Bolster your good time with a boat or inflatable rental from Club Rec.
Dixie Creek Campground: This campground features 33 sites with full and partial RV hookups, two covered group-use pavilions and a snack bar if you're hungry.
---
Other Lodging Options
Do you prefer your overnighters to be a bit more indoorsy? There are plenty of lodgings to be found in the Wasatch North. Near Bear Lake, you can rent a cabin or condo through Bear Lake Lodging. In Logan, you'll find dozens of hotels including Springhill Suites by Marriott, Holiday Inn Express and Days Inn & Suites. At East Canyon Resort, you can rent a condo near the mountains and meadows.
---
Whether you feel like giving yourself the royal treatment or prefer roughing it with the commoners, your options abound. And when people ask you what happened here, tell them the North remembers.
---


Latest Articles & Itineraries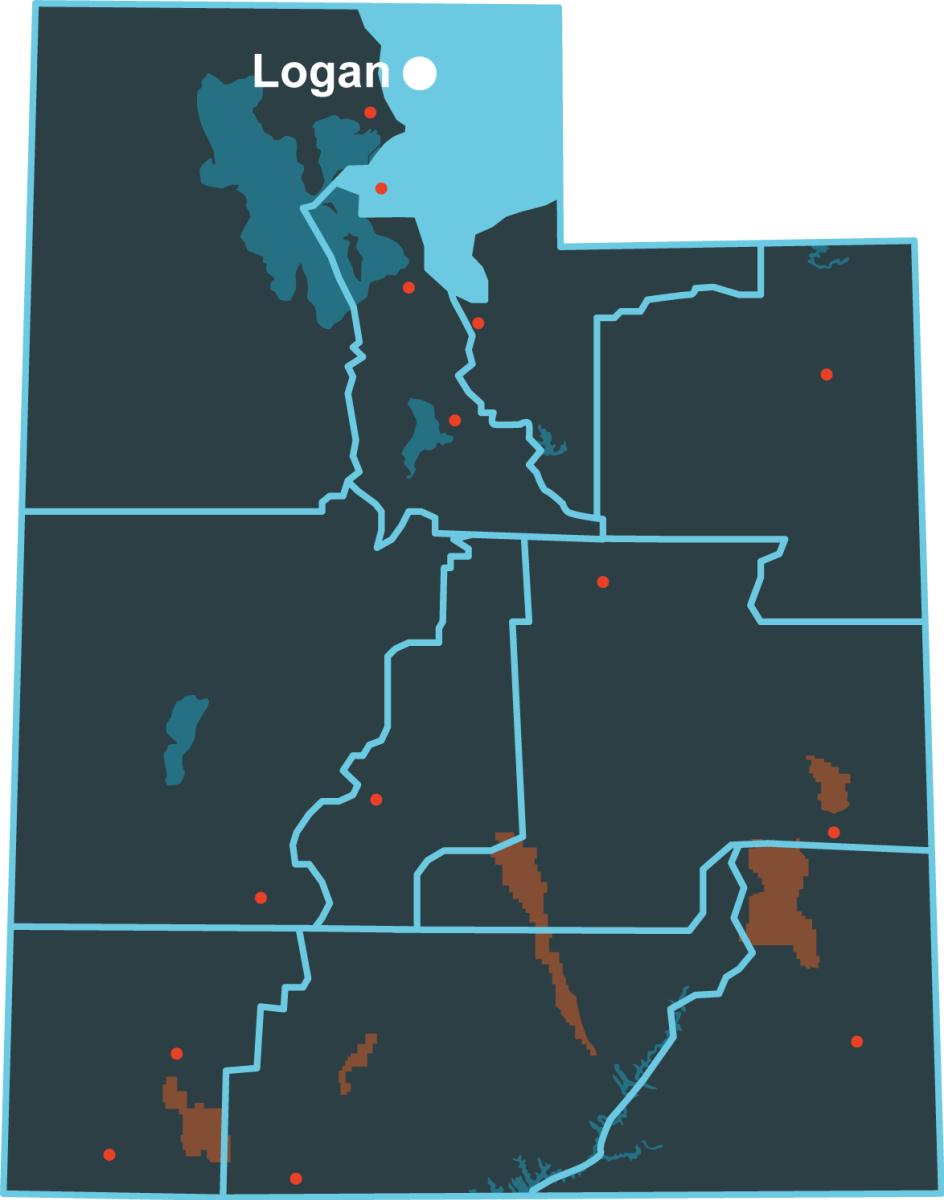 Utah's Wasatch North Region
---